The US embassy said on Saturday at an Israeli religious festival that several US citizens were among the dozens of people killed and injured in a crowd accident.
Forty-five people were crushed and more than 100 were injured at an overnight ultra-Orthodox Jewish festival on the slopes of Mount Meron, Israel, between Thursday and Friday.
Six US citizens have died, according to the US Embassy in Jerusalem. Two Canadians, a British citizen and an Argentine, were also killed.
The exact cause of the disaster is not yet clear, but witness accounts and videos posted on social media continue through a narrow passageway where hundreds of worshipers are leaving the site due to the surge in people. It suggested that some had fallen down the stairs and fell on those who had fallen in front of them who were trampled and suffocated.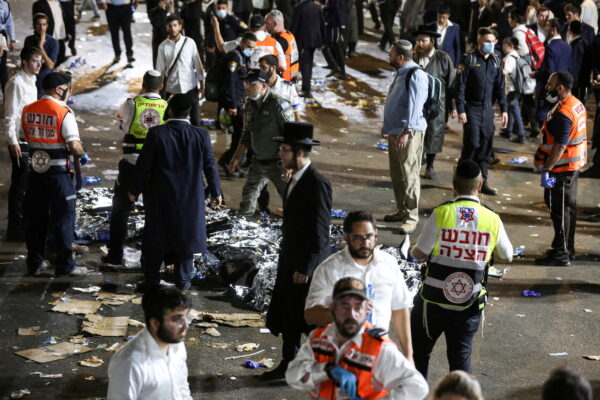 One witness explained that he saw people's pyramids piled up. Authorities said there was a child in those wounds.
Frustrated and injured, Abigdor Hayut lost his 13-year-old son. He said they were captured under a large number of people.
"I was on the floor. I was standing for 20 seconds while I was with him now. I was already numb and my eyesight was blurred," he said to attend his son's funeral. He told reporters before he was released from the hospital.
"My son was yelling at me,'Daddy, I'm going to die,'" Hayut said. "They took me out at the last minute."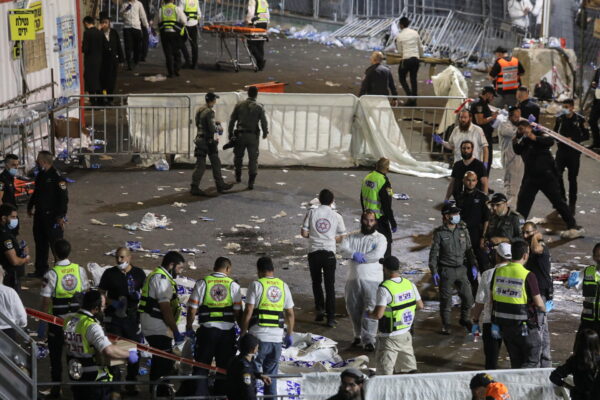 The Ministry of Health said 32 of the dead had been identified by late Friday. The identification process was suspended 24 hours a day to protect the Jewish Sabbath and resumed on Saturday night while the family was preparing for burial.
The Israeli Foreign Ministry said Friday that New York consulate officials were in contact with four families of victims and the Israeli embassy in Argentina was in contact with one family.
US media has identified some of the dead, including a 19-year-old American citizen in Israel during a gap year.
Canada's Prime Minister Justin Trudeau said Friday that two Canadians were killed in the disaster.
Safety concerns
At the annual event held at the tomb of the Jewish sages of the second century in Galilee, there were years of concern about safety risks.
Prime Minister Benjamin Netanyahu has promised to conduct a thorough investigation to prevent the tragedy from happening again.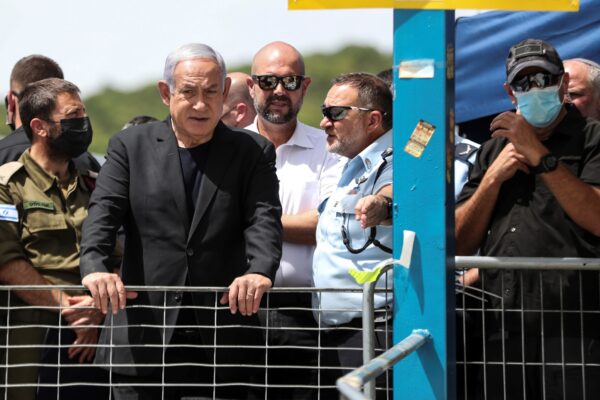 The Ministry of Justice said investigators would investigate whether there was police misconduct related to the tragedy.
However, police secretary Yaakov Shabtai said in a message to the police that police should not be elected.
"We are working to discover the truth and create an educated and balanced lesson for all the organizations involved in this complex event," he said.
Mourning day
Israel hung the flag half-mast on Sunday to observe the memorial day for the 45 killed in Stampede.
According to Jewish tradition, the funeral was held as late as possible. More than 20 victims were buried overnight after official identification was completed.
"We are all grieved, sad and shattered into millions. There is no word to explain the feelings of the whole country," said 66-year-old Rabbi Berber Brebda at a prayer rally. I said on Sunday at Mount Meron.
Epoch Times staff contributed to this report