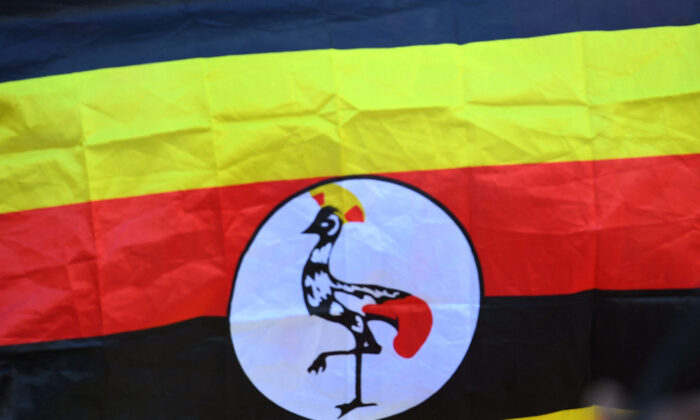 The Uganda flag during the match between Jamaica and Uganda during the Rugby World Cup Sevens tournament in Cape Town, South Africa on 9 September 2022. (Rodger Bosch/AFP via Getty Images)
KAMPALA — Ugandan lawmakers on Thursday passed a law banning the trade in human body parts after a series of media reports that criminals used force and deception to steal people's organs.
Officials said the law would impose up to life imprisonment, fines of up to 2 billion Ugandan shillings ($520,000) and introduce regulations to tighten controls over organ transplants and donations.
According to media reports, there have been cases of vulnerable domestic workers losing kidneys and other organs after being forced into unnecessary surgery.
The tissue was reportedly sold for use in transplants and other procedures abroad.
"Parliament … passed the Ugandan Human Organ Donation and Transplantation Bill of 2022 in the third reading," parliament said on Twitter.