[ad_1]

The UK Ministry of Defense (MoD) has admitted that the Royal Air Force (RAF) has "made some mistakes" in hiring after reports it unlawfully discriminated against white men to promote diversity. rice field.
Sky News reported in August that the RAF's recruiting chief resigned after refusing to comply with orders to prioritize women and ethnic minority candidates over white men.
In an email to his boss seen by Sky News, the group captain said he would not be allocating slots for RAF training courses purely based on a particular gender or ethnicity, as this would be against equality laws and the RAF's own legal guidance. rice field.
The RAF denied any discrimination in its hiring practices. However, the Department of Defense now admits that "some mistakes were made."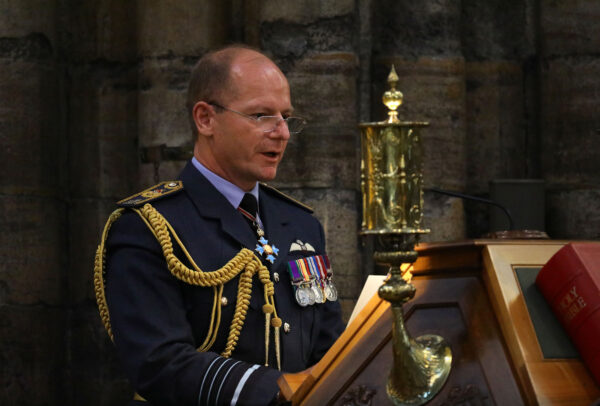 "No Discrimination"
Asked about the allegations of discrimination, RAF chief Air Force Col. Mike Wigston told Sky News on September 13:
"There was no discrimination against any group. There was no discrimination against any group for the standards to be dropped," he claimed.
Wigston said the RAF "does everything it can to recruit from the broadest pool of talent" and that this approach "in no way compromises our operational standards and operational services."
Benefits and versatility
But Another Leaked Email Released By Former RAF High Speed ​​Jet Pilot Tim Davis On his YouTube channel on Sept. 25, he suggested that the force was ready to compromise its operational standards for diversity.
An internal message written by an officer in the RAF recruitment department on 9 April 2021 said Wigston's top priority for recruitment was minorities and women.
The officer expressed concern about the new IT system used in the Royal Navy that ranks recruits according to their merits, calling for a "movement to merit-based screening using scores derived from candidate evaluations. I still think is problematic for candidates, and the RAF has a huge impact on how they go about achieving their goals."
The RAF's diversity goal is for all new hires to be 40% female and 20% from ethnic minorities by 2030.
'Absolutely shocking'
Defense analyst Howard Wheeldon called the revelation "utterly shocking."
Increasing the diversity of the military "should not come at the cost and importance of merit seen as the primary goal of excellence and progress," he wrote in a blog post.
In a statement issued Sept. 26, a Defense Ministry spokesperson said, "Overall standards have not declined, but in hindsight, despite the best of intentions, some I admit that I made a mistake."
"While the RAF is now confident that our approach is correct, it is inappropriate to comment further while this is underway as we are reviewing several processes and decisions made in the past.
PA Media contributed to this report.
[ad_2]