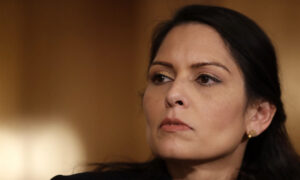 Three British-Bangladeshis who allegedly joined the ISIS terrorist group in Syria have had their British citizenship restored by a court on Thursday.
The UK's upper tribunal ruled that the Home Secretary did not have the legal right to revoke their British citizenships, because they did not hold any other citizenship at the time.
The whereabouts of these individuals are unknown, but the ruling means they are entitled to return to the UK.
This is in contrast with the cases of Ashraf Mahmud Islam and his ISIS bride Shamima Begum, both of whom held dual citizenship when their British citizenship was stripped.
Two women, identified as C3 and C4, and a man, identified as C7, had their British citizenships restored by the tribunal.
C3 and C4 were both born in the UK, and both women's parents were born in areas that "now form part of Bangladesh."
Under Bangladesh's Citizenship Act 1951, anyone born to a Bangladeshi automatically becomes a citizen.
However, dual citizenship is only allowed for under-21s. Once one turns 21, his/her Bangladeshi citizenship expires unless a declaration is made to renounce the other citizenship.
C3 and C4 were 29 and 27 years old respectively when their citizenship was stripped by the Home Secretary on Nov. 8, 2019.
C7 was born in Bangladesh in 1978 and held dual citizenship because his father was a British citizen at the time.
He was already in his 40s when the Home Secretary stripped his citizenship on March 30, 2020.
A court document (pdf) said that although the British Nationality Act 1981 "authorises the Secretary of State by order to deprive a person of citizenship if satisfied that deprivation is conducive to the public good," the secretary make not make such an order "if satisfied that the order would make a person stateless."
The judgement said the three individuals have persuaded the tribunal that "on the dates when the decisions and the orders in their cases were made, they were not nationals of Bangladesh or any other State apart from the UK."
It means that "orders depriving them of their British citizenship would make the stateless," the judgement said, adding that the Secretary of State had no power to make these orders under the law.
"For that reason (and that reason alone), the appeals against the decisions to make those orders succeed."
The Telegraph quoted a Home Office spokesman as saying: "We are extremely disappointed with this judgment and the court's decision that deprivation cannot stand in these cases. The Government's priority remains maintaining the safety and security of the UK."