The British government is working "beyond its objectives" with the central bank and is "undermining" the country's key economic institutions, the former governor of the Bank of England has warned.
Sir Mark Carney, Governor of the Bank of England from 2013 to 2020, has criticized the government's mini-budget which has led to financial market turmoil.
Prime Minister Kwasi Kwarten announced on September 23 the biggest package of tax cuts in half a century. This was intended to spur growth in the UK economy but sparked panic among investors worried about increased government borrowing, causing the pound to fall and borrowing costs to skyrocket. .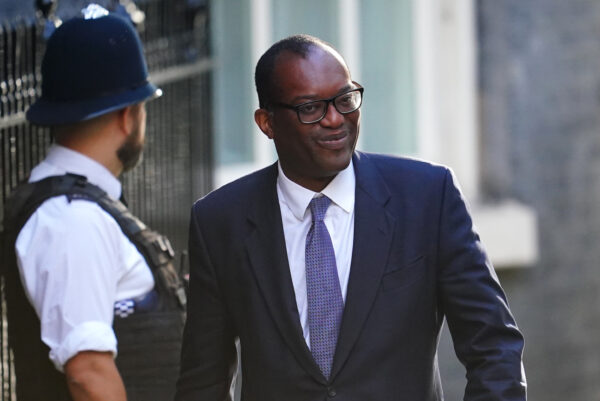 Carney appeared on BBC Radio 4's Today program on 29 September to confirm the government's intentions were correct.
"The objective of the government's economic strategy is the right one, to improve the country's growth rate," he said.
But he criticized the timing of the measures, saying "there is a lag between today and when that growth comes."
"dramatic" results
Mr Carney added that the UK's independent economic forecasting body, the Office of Budget Responsibility (OBR), has not scrutinized the government's plans affecting market confidence.
"There have been a lot of comments about the lack of OBR projections because there have been some agency undercuts that underpin the overall approach," he said.
The government initially refused to allow the OBR to issue forecasts related to mini-budgets, but the prime minister later confirmed that the OBR would release a full forecast by November.
Mr Carney said the government's announced £45bn tax cut was "crossing objectives" with the central bank, without a credible plan to recoup its debt on a sustainable basis.
He told the BBC:
"Long-term growth"
But the government has shown no intention to change course.
Prime Minister Liz Truss defended her tax cut plan on Thursday, saying her government would put Britain on a "long-term growth trajectory".
She wrote on Twitter: We must put the country on a long-term growth trajectory while maintaining fiscal discipline.
"Tax cuts encourage investment and create jobs and opportunities for all. That's what our growth plans deliver."
PA Media contributed to this report.