UK Prime Minister Rishi Sunak has called for "bold and radical" action to ease the winter crisis for the National Health Service (NHS).
At the NHS Recovery Forum in Downing Street on Saturday, Mr Sunak told health and social services leaders he was aware of the "tough times" they have been through since the start of the COVID-19 pandemic. rice field.
According to Downing Street, "During the pandemic, we had to bring audacity and extremism to the way we got things done," he said.
"We still need the same bold, radical approach, because the challenges we face cannot be solved with our usual ways of thinking."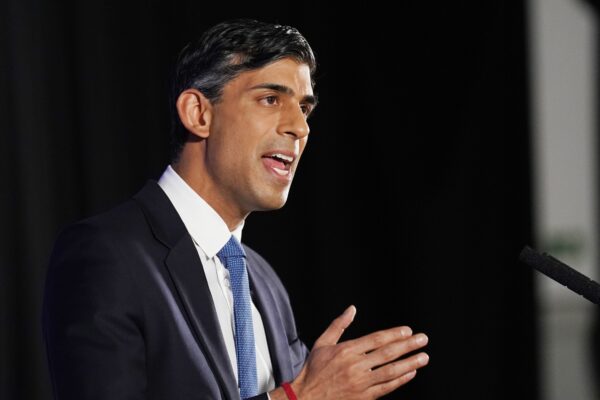 This is as the NHS grapples with a record backlog built up during the pandemic, winter pressures from rising flu and COVID-19 cases, and strikes over wage disputes.
A government spokesman said the prime minister had expressed "deep gratitude" to NHS workers "for all their hard work and dedication, especially during the pandemic".
She said Sunak and the health minister found the discussion "very valuable to share ideas and best practices that could spread across the country to improve patient care across the country". .
"The prime minister has listed reducing NHS waiting lists so people can get treatment more quickly as one of his top five priorities, and the government has taken steps, including hiring a record number of doctors and nurses. We are investing record amounts in health services," she added.
payment negotiation
Health Secretary Steve Barkley will meet with union leaders on Monday to discuss NHS salaries for the next financial year.
He said he would take a "constructive approach" to negotiations and would consider price increases if unions agreed to efficient savings to make higher salaries more "affordable."
Writing for The Sunday Telegraph, Berkley said workers could see a significant wage hike starting in April if they embrace sweeping reforms to boost productivity.
"We are ready to talk with unions about what the government can do to support the workforce. I look forward to speaking with the unions to consider the efficiency opportunities," he said.
Speaking to the BBC on Sunday, the prime minister said talks with health unions would focus on wage settlements for the next financial year rather than negotiating demands on the current deal.
he said:
He added: They understand where we come from. "
'optimism'
The main opposition Labor Party has criticized the government for refusing to discuss a wage deal this year.
Deputy Labor Leader Angela Rayner said: These discussions are about next year's wage settlement, not today's issues. "
However, the Royal College of Nursing (RCN) has expressed optimism that the government is willing to come to the negotiating table.
RCN general secretary Pat Cullen told the BBC:
"Therefore, when that table becomes available, I will be present on behalf of the over 300,000 members who participated in this vote. No," she added.
NHS "With that face"
Labor leader Sir Kiel Sturmer warned that the NHS was "not just on its knees, but face to face" with "7.2 million people on the waiting list".
He told Sky News on Sunday: My wife works for the NHS so I know this firsthand. "
He added: … COVID, of course, put more pressure on his NHS … but the waiting list before getting into COVID was he was 4.6 million. "
Asked if the NHS was "in danger", the prime minister told the BBC on Saturday:
He added: Confidence and optimism that we can tackle this problem.
PA Media contributed to this report.