Prime Minister Kwasi Kwarten said the British government would tighten rules on industrial action to curb the disruption of "unacceptable" strikes.
Amid a wave of industrial action by hundreds of thousands of workers across multiple sectors, Kwarteng told the House of Commons, "At a time so critical for our economy, strike action disrupts so many lives. That is totally unacceptable," he said.
Other European countries have "minimum service levels" to stop extremist unions from shutting down transport networks during strikes, he said in a mini-budget on Sept. 23. said when it was announced.
"So we do the same and go further," said Kwarteng.
"Enact legislation to require unions to put salaries on the votes of union members so that they can only strike if negotiations really break down," he added.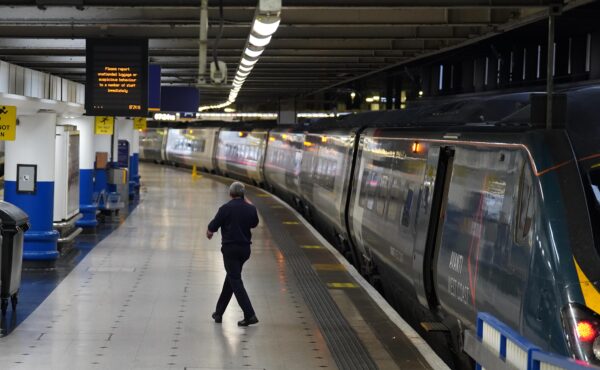 "Bound to Ransom"
A planned crackdown on industrial action was part of a policy blueprint announced by Liz Truss during her campaign to become Conservative leader and prime minister.
She made it clear that she would not allow unions to interfere with vital public services and would not allow the country to be "ransomed by radical union members."
In an August interview with the Daily Express newspaper, she said, "As prime minister, I will crack down on debilitating strikes that cripple the vital services that hardworking people rely on."
Her planned measures included introducing minimum service levels to critical national infrastructure to keep trains, buses and other services running. She also planned to raise the voting threshold to make it more difficult for strikes to be carried out in all sectors.
Union backlash
Shortly after Kwarteng's comments, the Transport Salaried Staffs Association (TSSA) and the Unite union announced a new strike in the long-running rail dispute over employment, wages and conditions.
All major rail unions are now on strike on October 1, threatening a complete shutdown of the network for the first time since the conflict escalated earlier this year.
In response to the Prime Minister's comments, Rail, Maritime and Transportation (RMT) Union General Secretary Mick Lynch said: member. "
"RMT and other unions will not stand idly by or accept any further obstacles to their members exercising their basic human right to withdraw their labor," he added.
TSSA general secretary Manuel Cortez said: "This new Tory proposal will only prolong the debate and provoke more anger among union members."
PA Media contributed to this report.