[ad_1]

Official figures show that the number of workers in the UK recovered further in July as the labor market continued to recover despite the initial contraction of the furlough system.
The National Bureau of Statistics (ONS) revealed that the number of salary workers in the UK increased by 182,000 between June and July, at 28.9 million, 201,000 more than before the pandemic. It's running low.
Statistical agencies also confirmed that the unemployment rate had fallen to 4.7% in the three months to the end of June.
Analysts predicted that the unemployment rate would remain flat at 4.8% this quarter.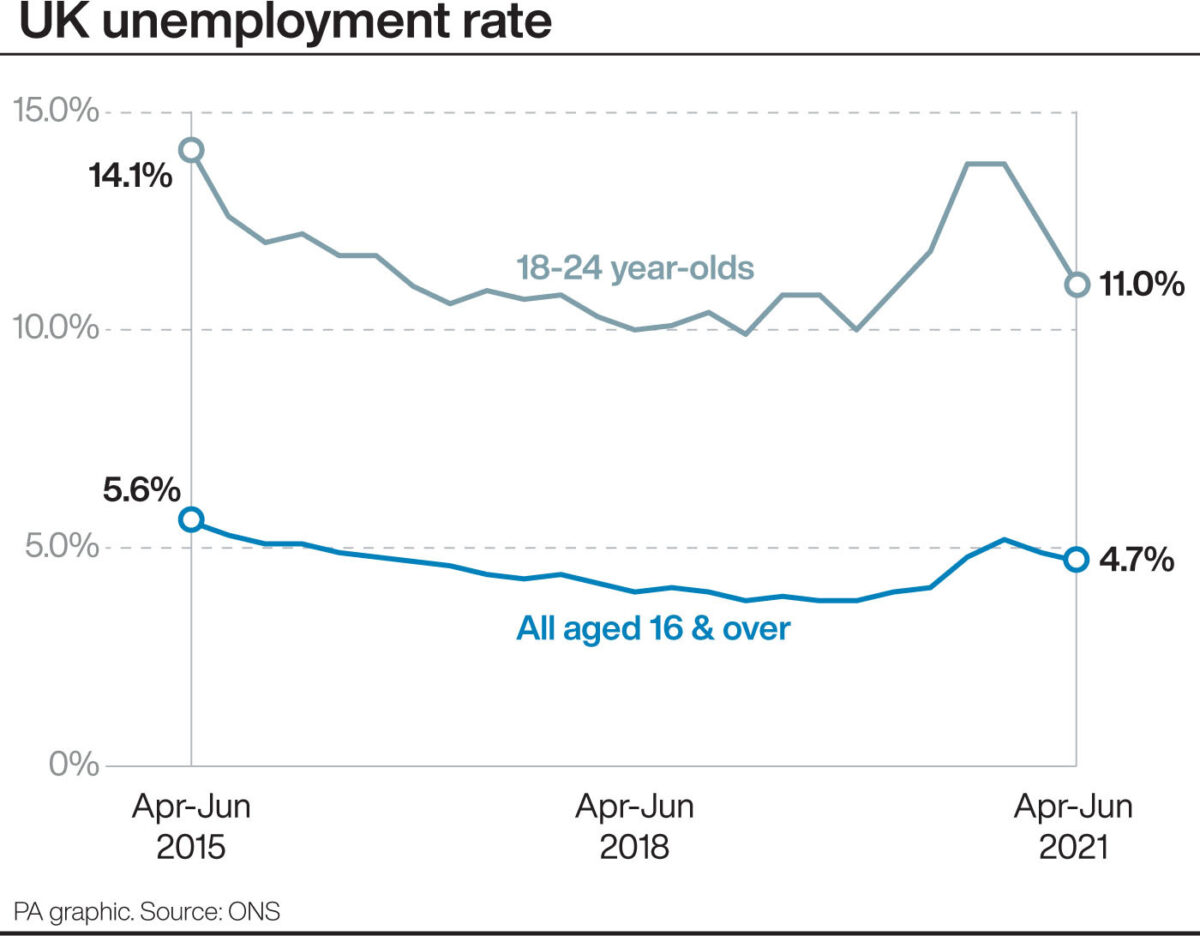 ONS also reported that job vacancies surged further, increasing by more than 290,000 from the previous quarter as companies are trying to play a role following the resumption of the economy.
He added that the number of vacancies was the highest estimated at 953,000 since the record began in 2001.
He added that companies in the arts, leisure and food service industries have contributed particularly to the surge in job openings.
Jonathan Ato, Deputy National Statistician for Economic Statistics at ONS, said:
"The number of payers has increased significantly again, surpassing 500,000 in the last three months and regaining about four-fifths of the decline seen at the start of the pandemic.
"On the other hand, according to an early survey, the number of job openings exceeded 1 million for the first time in July.
"There was no sign that the survey data began to show redundancy before the severance system ended. The July bankruptcy service figures suggest the same."
The data also show that in the three months to June, total wage growth, including bonuses, rose to 8.8%, or 7.4% without bonuses.
In response to this figure, Prime Minister Rishi Sunak said: "Today's numbers show that our work plans are working. Save people's work and get people back to work.
"We know there may still be steps on the road, but the data are promising. Since March 2020, we have more salary employees than at any point in time, and the number of temporary dismissals has started the scheme. It's the worst since. "
Yael Selfin, Chief Economist at KPMGUK, said:
"Changes in the business environment, such as fewer business trips and more online commerce, have increased the need for skills from IT specialists to carriers, while at the same time creating an unusually high level of mismatch in the UK labor market."
By Henry Saker-Clark
[ad_2]