Ukrainian President Volodymyr Zelensky has signed a decree mandating the general mobilization of the people after Russia began attacking the country early Thursday.
The LawOn the president's website, he said mobilization "to secure the defense of the country" would take place within 90 days of the decree coming into force.
Mobilization orders apply to the territories of Vinnytsia, Volin, Dnipropetrovsk, Donetsk, Zhytomyr, Zakarpattia, Zaporizhia, Ivanofrankovsk, Kiev and Kirovofrat. Luhansk, Lviv, Mykolaiv, Odesa, Poltava, Rivne, Sumy, Ternopil, Kharkiv, Kherson, Khmelnytsky, Cherkasy, Chernivtsi, Chernihiv region, Kiev city.
The country also bans Ukrainian men between the ages of 18 and 60 from leaving the country.
Lviv Regional Customs Director Daniel Mensikov announces "Urgent Message" on FacebookThe ban is said to be "by the military state".
"Don't panic, and don't try to cross the border yourself. We have a victory! Glory to Ukraine!" He added.
Zelensky said early Friday local time, 137 people have been killed and 316 injured since Russia invaded Ukraine early Thursday. Reported AFP..
Meanwhile, the United Nations has confirmed that more than 100,000 people are internally displaced persons in Ukraine.
An adviser to the Office of the President of Ukraine said Russian troops had occupied a former nuclear power plant in Chernobyl, 90 km (60 miles) north of Kiev. The factory follows the shortest route from the Ukrainian capital to Belarus, where Moscow staged its troops.
The Russian Defense Ministry has announced that it has destroyed a number of Ukrainian Air Force bases, military facilities and drones.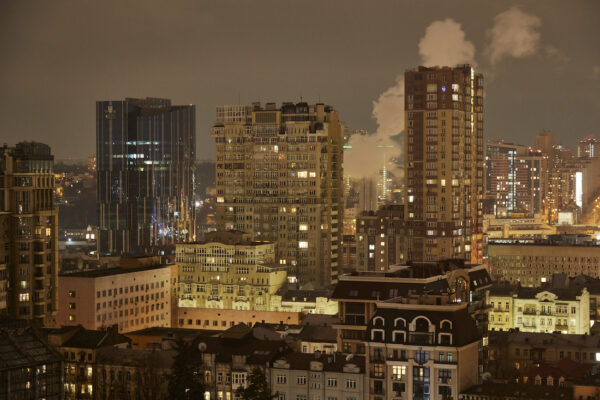 Damage occurred after Russian President Vladimir Putin declared a "special military operation" in Ukraine early Thursday. Shortly thereafter, explosions were reported in Kiev, Kharkov, Odessa, and several other cities throughout Ukraine.
President Joe Biden announced new sanctions on Russian banks, oligarchy and state-owned enterprises on Thursday.
"This is a deliberate attack," he said. "Putin is an invader. Putin chose this war, and now he and his country will endure the consequences."
Jack Phillips and Reuters contributed to this report.