British Defense Secretary Ben Wallace has said the war in Ukraine could last another year.
This Friday marks the first anniversary of the war that began on February 24, 2022, when Russian President Vladimir Putin launched a full-scale invasion.
When asked if the public will continue to see Ukraine and Russia at war in the next 12 months, Wallace said: I think Russia is completely ignoring not only the lives of the Ukrainian people, but also her own soldiers. "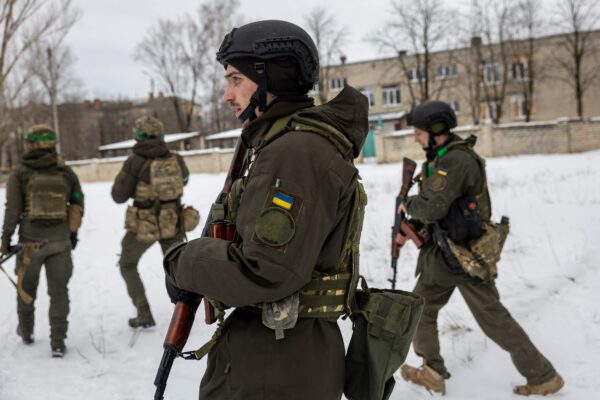 More than 188,000 Russian soldiers have been killed or wounded in the conflict in the last 12 months, Wallace said.
The defense secretary said he did not believe Putin would voluntarily end the war.
"When someone crosses the line and effectively runs a meat grinder for the military and thinks it's okay to do it to his own people, I don't think he quits."
military aid
Britain was one of the strongest supporters of the Ukrainian resistance movement.
Last year, Britain provided £2.3bn ($2.8bn) of military aid to Ukraine. This is the largest aid package among European countries, second only to the United States. The government also pledged £1.5 billion in economic and humanitarian aid.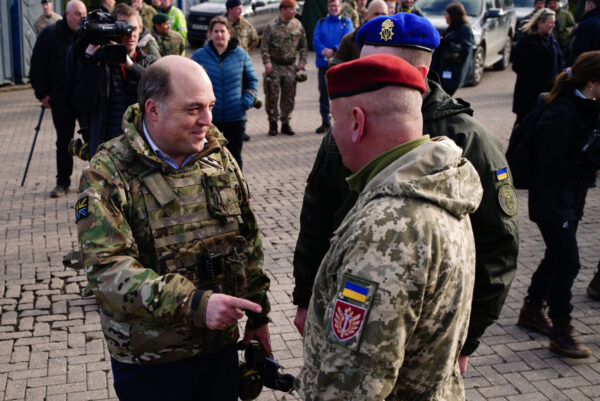 In January, the UK became the first country to pledge advanced Western main battle tanks to Ukraine when Prime Minister Rishi Snak approved the delivery of 12 Challenger 2 tanks.
On Wednesday, Wallace met with Ukrainian forces training aboard the Challenger at Bovington Camp in Dorset.
He told the LBC that he was "open to more British tanks being sent" in addition to those already promised.
fighter
The defense secretary also suggested that Ukraine would likely receive fighter jets from NATO allies. However, he suggested that NATO's Eastern European members such as Poland, which possesses the Soviet-era aircraft with which the Ukrainian Air Force is accustomed, are more likely to supply jets than Britain.
The Sunak government has so far failed to commit to providing Ukraine with British jets, arguing that it will take too long for pilots to train on the RAF's F-35 and Typhoon jets.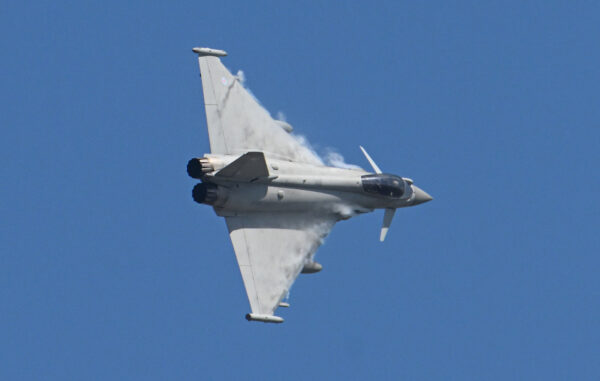 But the prime minister is under pressure from MPs, including his predecessors Liz Truss and Boris Johnson, to send fighter jets to Ukraine.
During Ukrainian President Volodymyr Zelensky's visit to London earlier this month, Sunak announced plans to train Ukrainian pilots to fly NATO-standard advanced fighter jets.
But last week Wallace argued that it could be years before the UK delivers aircraft to Ukraine, suggesting Zelensky may have to wait until the war with Russia is over.
In a debate on Ukraine in the House of Commons earlier this week, both Truss and Johnson put pressure on Sunak to urge the British government to step up its already substantial support for the war-torn country.
"Ukrainians are fighting not only for their own freedom, but for the cause of freedom around the world," Johnson said. is needed."
Echoing Johnson's sentiments, Truss said he "can't wait to see the fighter" being handed over to Ukraine.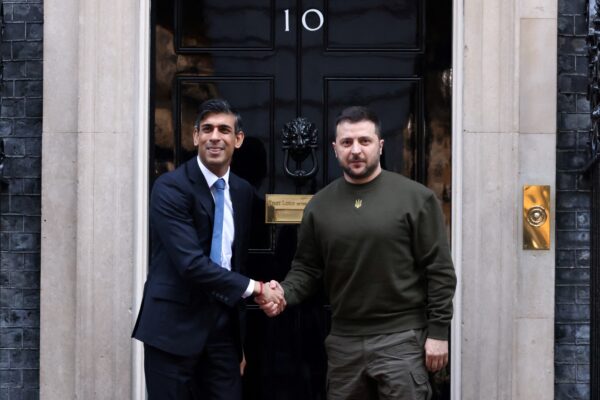 Records of Weapons Orders
British defense giant BAE Systems has received record orders over the past year amid the "increasing threat environment" created by Russia's invasion of Ukraine.
BAE, the UK's largest defense company, reported a record £37.1bn ($44.5bn) of orders for 2022, with its backlog jumping to £58.9bn.
The company said in a statement: threat environment. "
The group, which builds ships, submarines and fighter jets, says it expects revenue to rise another 3-5% in 2023, with underlying earnings rising 4-6%.
BAE Chief Executive Officer Charles Woodburn said:
"Our record orders and financial performance give us confidence to deliver long-term growth and continue to invest in new technology, facilities and thousands of highly skilled jobs, while increasing shareholder returns. will give you."
PA Media contributed to this report.