Ukrainian officials said they would meet with Russian responders near the Ukrainian-Belarus border as a sign of deescalation, as Russian President Vladimir Putin said he was wary of nuclear forces.
President Volodymyr Zelensky said the Kiev government had agreed to meet with Moscow at the border. It is not clear if Zelensky will attend the meeting.
"We have agreed that a Ukrainian delegation will meet Russia without prior conditions at the border between Ukraine and Belarus in the region of the River Pripyat," Zelensky said. Said on social media Sunday.
Zelensky, who is still said to be Ukraine, added that President Belarus said: The territory remains on the ground. "
Fedir Venislavskyi, a member of the Zelensky party, said in a television comment that the Ukrainian delegation had already left for Belarus.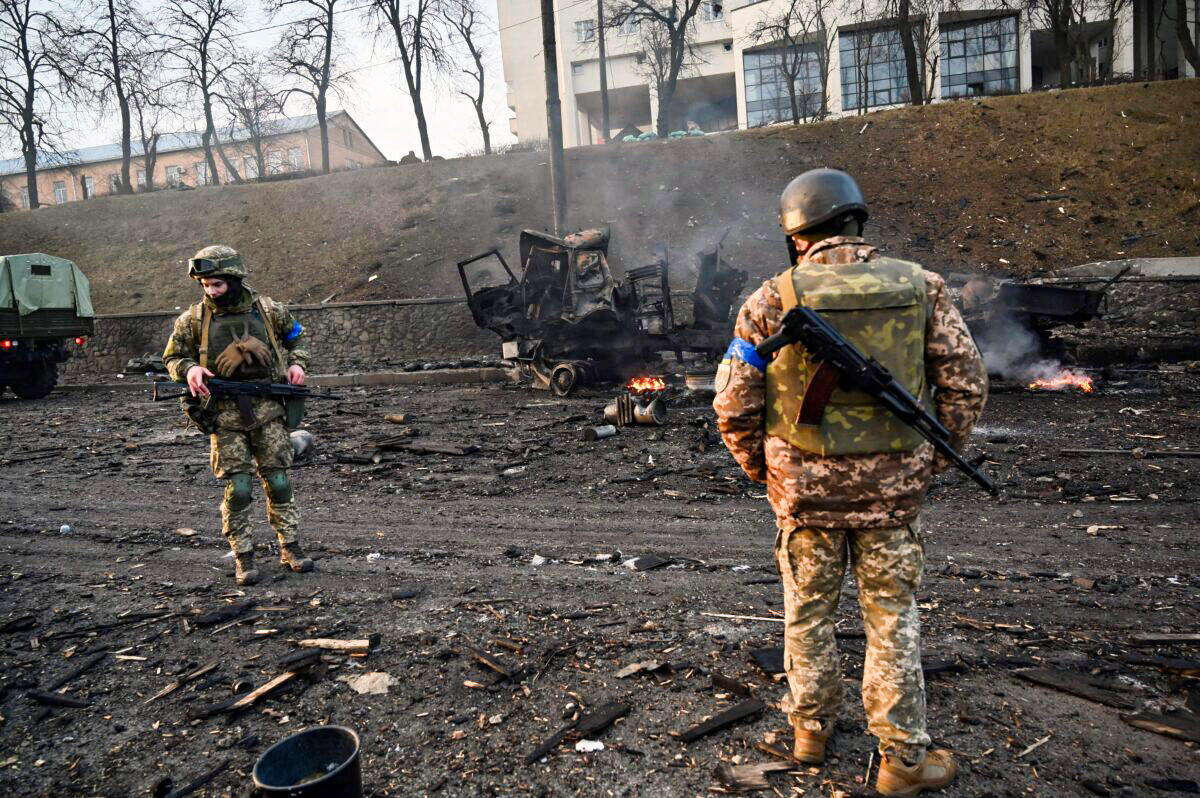 Putin said earlier Sunday that he was on alert for nuclear forces, and a decision was made in response to severe sanctions imposed by the Western government on him, Sberbank and other Russian authorities in response to the invasion. Said it was done.
"Western countries are not only behaving unfriendly to us in the economic arena. I am talking about illegal sanctions that everyone is familiar with. But also high-ranking officials from major NATO countries. He also makes positive statements to Japan. "
Meanwhile, Putin's strong ally, Lukashenko of Belarus, told local media that continued sanctions would lead to "World War III."
In the last 24 hours or so, NATO and European Union member states have blocked airspace to Russian passenger planes, excluded certain Russian banks from the SWIFT International Banking Information System, and removed weapons, ammunition and fuel from Ukraine. The United States announced over the weekend that it would send more than $ 350 million in aid and Javelin anti-tank weapons that would have been highly effective by the Ukrainian Defense Forces.
President Putin has not disclosed a final plan for the operation, but Western officials said he wanted to be on record and defeat Ukraine's pro-Western government.
White House spokesman Jen Psaki said on Sunday that he was resorting to the tactics Putin used a few weeks before the invasion of Ukraine. "It is to create a threat that does not exist to justify further aggression."
"The global community and Americans need to see it through that prism. We've seen him do so over and over again," she said in a television statement.