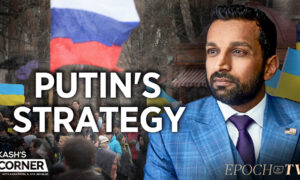 "He takes advantage of the weakened US national security position."
What is Vladimir Putin's real goal in escalating the threat of war with Ukraine? Is it a sleight of hand?
And what new revelations are there in John Durham's recent submission of special counsel to court?
Tonight we will have a discussion in the Kash corner.