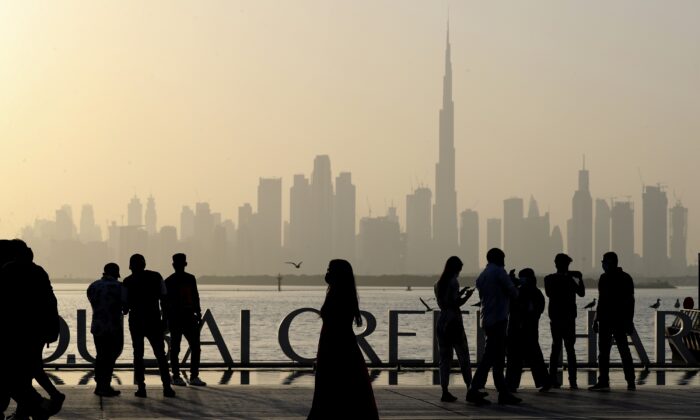 People enjoy a weekend with views of the city skyline and the world's tallest tower, the Burj Khalifa, in Dubai, United Arab Emirates on January 29, 2021. (Kamran Jebreili/AP Photo)
DUBAI, United Arab Emirates – The United Arab Emirates announced Tuesday a ban on single-use plastic shopping bags that will take effect next year.
The law will ban the import, manufacture and distribution of such bags from January 1, 2024, according to a statement by state news agency WAM.
A similar ban will apply to plastic cups, plates and cutlery from 1 January 2026.
Plastic bags are known to be one of the most problematic types of trash, polluting streets and waterways, and harming birds and marine life.
Plastic takes decades to break down, and microscopic particles have been found in fish, birds, and other animals.
The United Arab Emirates capital Abu Dhabi imposed a ban on single-use plastics in June, and futuristic city Dubai began charging around 6 cents for such bags in July.