[ad_1]

Former Prime Minister John Major warned that it would be "unwise" and "unsustainable" for Boris Johnson to remain prime minister while the Conservatives elect a new prime minister.
Johnson announced his resignation as Tory leader on July 7, triggering a leadership contest. But he claimed he would remain prime minister until October, when new leaders are expected to be elected.
Johnson's plans have sparked a backlash from party grandes and political opponents who have blamed his attempt to "cling" at 10 Downing Street until the fall.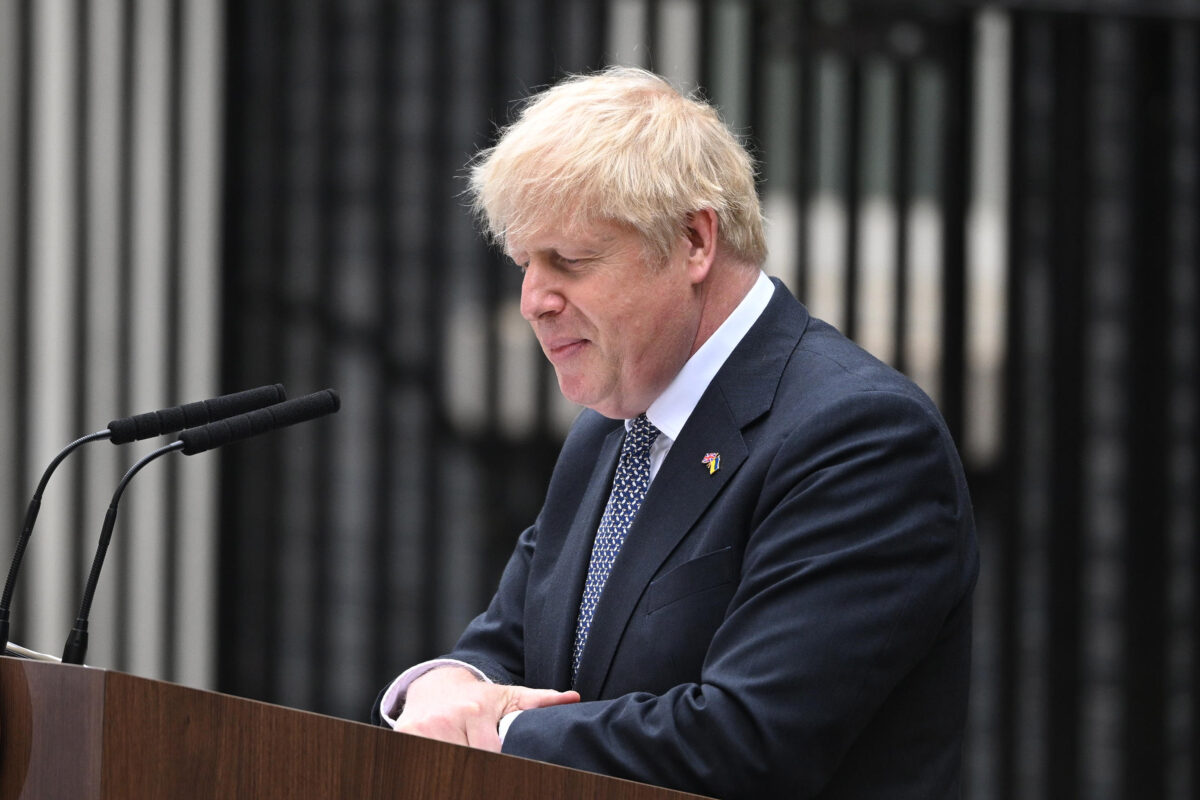 In a letter to Sir Graham Brady, chairman of the Backbench Conservative Party Committee in 1922, Major said that Johnson had already "lost the support of the Cabinet, Government, and Parliamentary Party, so such an arrangement was made. "It's not wise and probably unsustainable," he said. "
A former Conservative leader said:
"Some argue that his new cabinet detains him. I simply note that his previous cabinet did or could not."
'National interest'
The Major suggested that Deputy Prime Minister Dominic Raab could act on behalf of the Prime Minister until a new leader was elected.
Alternatively, Conservative lawmakers could elect a new leader to become prime minister, and party members could be asked to support the decision, he said.
The former Prime Minister said: "Neither of these options is ideal, but the interests of the country should be prioritized over everything else. The hurt feelings within the party are definitely in the interests of the country."
Under the expected schedule, Conservative lawmakers will participate in a series of votes, narrowing down the leader candidates to two, and the party members will decide the winner.
This process can take several months and new leaders will be deployed before the party convention in October.
Majors aren't the only ones who have found that Johnson's attempts to stay in Downing Street for months are unacceptable.
"The Queen should appoint a caretaker who can serve as minister so that the Conservatives can properly choose new leaders," said George Freeman, who resigned from the Minister of Science on Thursday morning. ..
Sir Theresa May, the White House Chief of Staff, said there was "a question about whether the Prime Minister could lead the interim government."
Labor leader Sir Keir Starmer said the Conservatives should not "impose" anyone who considers them "ineligible" for public office in the country, and voted no confidence in the House of Commons to defeat Johnson. He warned that he might try to get out of the ranks.
PA Media contributed to this report.
[ad_2]