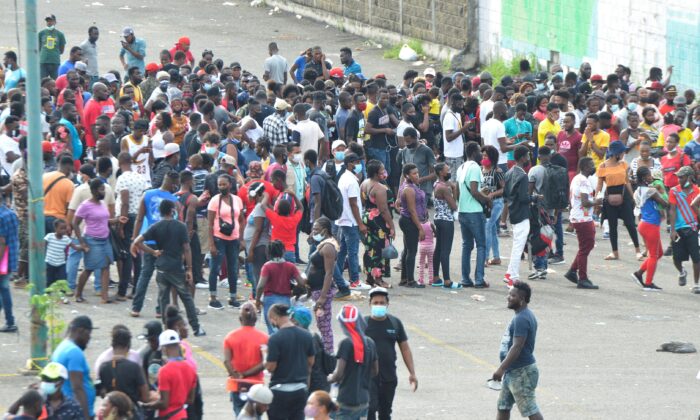 Immigrants, primarily Haitians, await asylum processing by the Mexican Refugee Assistance Commission (COMAR) outside the football stadium in Tapachula, Mexico, on October 13, 2021. (JoseTorres / Reuters)
According to the State Department, the United States has provided more than $ 20 million in additional humanitarian aid to approximately 700,000 asylum seekers, refugees and vulnerable migrants in Central America and Mexico.
The ministry said in a statement that in fiscal year 2021, the United States provided a total of more than $ 331 million in aid.
Chris Gallagher