The U.S. mandates COVID-19 testing for all travelers from China, joining the list of countries adopting entry restrictions in light of the country's COVID surge.
Beginning January 5, all air passengers aged 2 years and older, regardless of nationality, vaccination status, or U.S. health status, will be required to take a COVID-19 test within two days of departing mainland China, Hong Kong, or Macau. A negative result must be presented. Officials said Dec. 28.
A person who has tested positive more than 10 days before the flight can show proof of recovery in lieu of a negative test result. At least one of two documents is required to board a flight to the United States.
The measure was a response to the massive wave of COVID that swept the country shortly after the Chinese regime abruptly lifted its strict zero COVID restrictions earlier this month without proper preparation.
In the first 20 days of December, 248 million people in China may have been infected, according to an internal meeting memo of China's top health authority that was leaked online. This number dwarfs officially published COVID data and death tolls to date, and international expert and field evidence suggests it is grossly disproportionate to the true scale of the outbreak. is showing.
Amid the COVID surge, the National Health Board earlier this week announced plans to resume outbound tourism from Jan. 8, when it plummeted to near zero during the pandemic.
All quarantine requirements for inbound travelers will end on January 8th. The cap on the number of international flights to and from China will be lifted. Outbound tourism will resume "in an orderly manner," the agency said on Dec. 26.
Chinese state media reported that demand for travel by Chinese nationals, who had been banned from leaving the country for nearly three years, has surged. Some travel sites saw an 850% surge in search volume for international flights.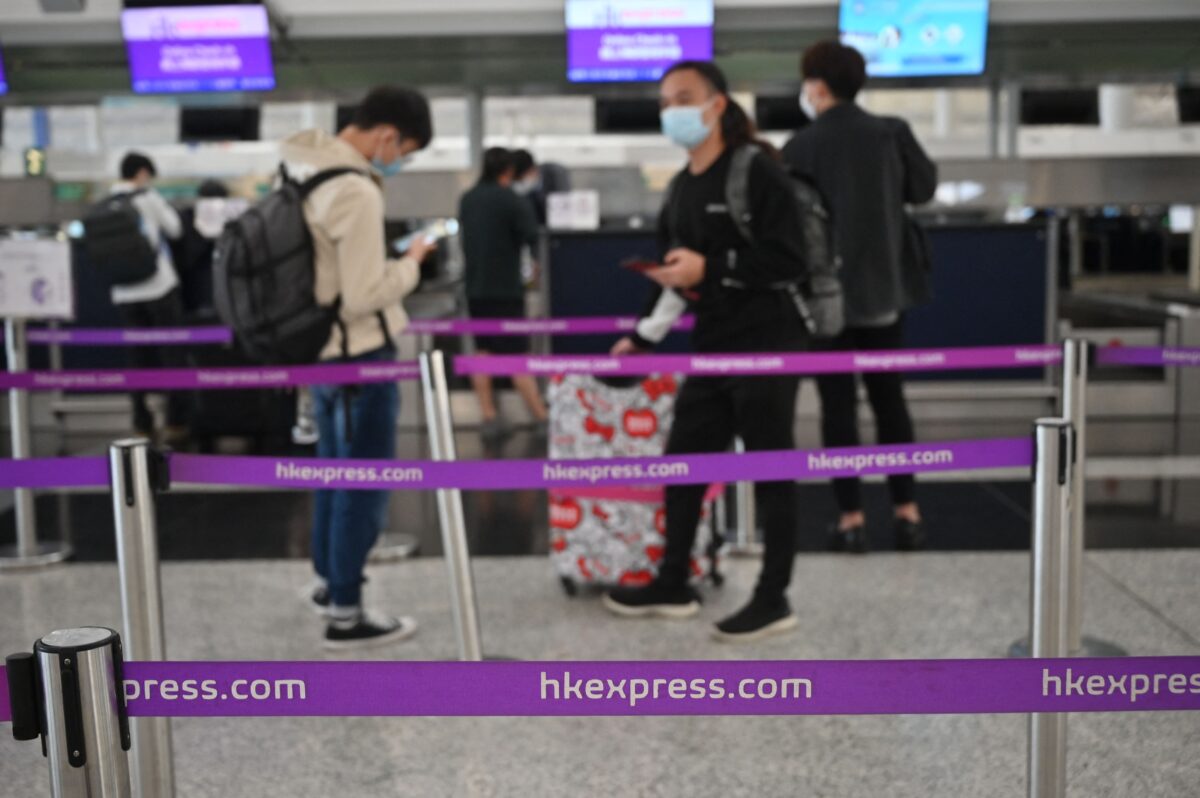 The administration's reopening of China's borders has been denounced by one health expert as "grossly irresponsible."
Sean Lin, a virologist and former laboratory director of the Virology Division at the Walter Reed Army Research Institute, told the Epoch Times:
"People infected in Wuhan were allowed to travel around the world, just like when COVID first broke out in Wuhan. The strategy is the same as before," he added.
lack of transparency
US officials on Tuesday confirmed that the Chinese regime's lack of transparency during the current outbreak was a key factor in imposing new travel restrictions.
"There is growing concern in the international community about the ongoing COVID-19 surge in China and the lack of transparent data, including the genome sequence data of the virus reported from China," said an unnamed U.S. official to the media. The outlet on Tuesday using the acronym for China's official name, which it said in a written statement provided to the outlet.
"Without this data, it becomes increasingly difficult for public health officials to identify potential new subspecies and take rapid action to reduce their spread."
When asked about Washington's consideration of travel restrictions early Wednesday, China's foreign ministry spokesman Wang Wenbin said the COVID-response measures were "science-based and not consistent with normal human exchanges." He argued that it should be "balanced without affecting it."
US entry restrictions have followed in the footsteps of China's neighbors and regions such as India, Malaysia, Japan and Taiwan.
Italy on Wednesday also became the first European country to require COVID-19 testing for people arriving from China.
"This measure is essential to ensure the surveillance and identification of subspecies of the virus in order to protect the Italian population," said Italy's Minister of Health, Orazio Schillaci.
Milan's main airport, Malpensa Airport, began testing passengers from Beijing and Shanghai on December 26 and found that almost one in two passengers were infected.
Apart from the testing requirements, the U.S. Centers for Disease Control and Prevention is conducting a voluntary study to detect new COVID-19 variants by collecting anonymous nasal swabs from international travelers arriving on certain flights at major U.S. international airports. He said the early warning program is also expanding.
The program currently covers seven airports and approximately 500 weekly flights from 30 countries, including 290 flights from China and the surrounding region. Two of his Omicron subvariants, BA.2 and BA.3, were detected early in the pandemic.