WASHINGTON—White House National Security Advisor Jake Sullivan discussed the war in Ukraine with Israeli leaders during a visit to Israel and the West Bank, the White House said Thursday.
In meetings with Israeli Prime Minister Benjamin Netanyahu, President Isaac Herzog and other officials, Sullivan discussed U.S. support for Israel's security and the continuing threat posed by Iran, a spokesperson for the National Security Council said. said Adrian Watson.
"They also discussed Ukraine, the burgeoning defense partnership between Russia and Iran, and implications for regional security in the Middle East," she said in a statement.
Israel condemns Russia's invasion of Ukraine, but limits aid to Kyiv to humanitarian aid and protective clothing.
Netanyahu spoke of reviewing Israeli policy on the Ukraine-Russia war, despite repeated pleas from Ukrainian President Volodymyr Zelensky for Israel to join the fight against Russia and provide air defense systems. , did not go so far as to commit to the direct supply of arms to Kyiv.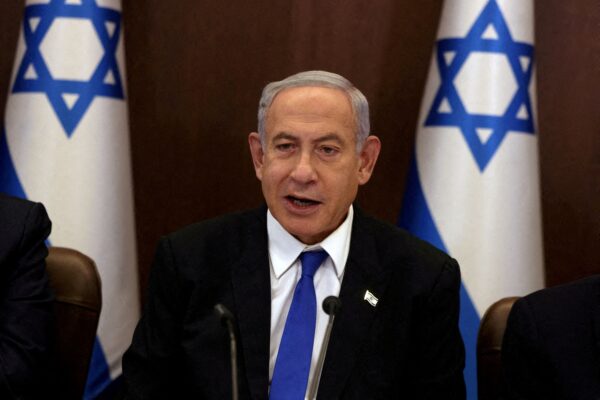 Statements issued by other Israeli officials who met with Netanyahu and Sullivan did not mention Ukraine being among the issues discussed.
But one of the officials, Foreign Secretary Eli Cohen, also met with Ukraine's foreign minister on Thursday, Cohen's office said in a statement after the minister's meeting with Sullivan.
In a phone conversation, Cohen said in a statement, "Israel is committed to building and rehabilitating humanitarian aid, water, energy and medical equipment, as well as continuing training for emergency management and training of hundreds of people." We promised to continue to support the Ukrainian people by doing so." Trauma care specialist. "
Cohen urged his Ukrainian counterparts to support the designation of Iran's Revolutionary Guard as a terrorist organization, the statement said.
When asked Wednesday whether Sullivan would urge Israel to provide weapons to Ukraine, White House Press Secretary John Kirby said the United States respects considerations other countries have on the Ukraine issue.
Kirby told reporters, "We're not arm in arm. But we certainly are talking directly to our allies and partners around the world to see what they can offer and what they can do." We are checking if it is available or what we can offer to Ukraine."