The United States and South Korea have agreed that the United States' extended deterrence needs to be further strengthened to counter North Korea's growing nuclear threat, U.S. defense officials said on Tuesday.
Pentagon spokesperson Brig. General Pat Ryder said representatives from both countries discussed different approaches to the alliance's deterrence posture after last week's tabletop exercises in Washington.
"Both sides agreed that extended deterrence should continue to be strengthened through strong consultation mechanisms and crisis communication, information sharing, joint planning and execution, etc.," he told reporters.
Ryder reiterated a promise by US Defense Secretary Lloyd Austin to deploy more strategic assets to South Korea to support South Korea's extended deterrence, but did not provide further details.
South Korea's ambassador to the United States Cho Tae-yong said last week's tabletop exercises had made "substantial progress" for the two allies in stepping up their extended deterrence practices.
Cho hinted that a second tabletop exercise would take place "in the very near future," adding that the US and South Korea remain open to dialogue with North Korea on regional denuclearization.
"The government will continue its unwavering efforts to create a situation in which North Korea will be compelled to resume dialogue," he told reporters on Monday. United Communications.
North Korea launched four "strategic" cruise missiles on February 23 in retaliation for US-South Korea tabletop exercises in Washington focused on deterring the North Korean nuclear threat.
Tripartite cooperation 'more important than ever'
South Korean President Yoon Suk-yeol said Wednesday that trilateral cooperation with the United States and Japan has become "more important than ever" to counter North Korea's growing nuclear threat.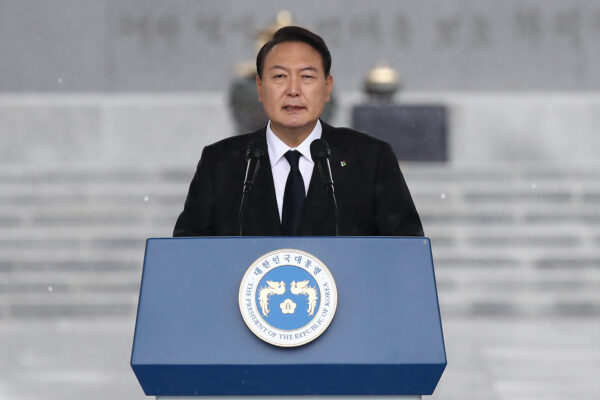 In a speech honoring the March 1 independence movement against Japanese rule of Korea from 1910 to 1945, Yoon described Japan as a "partner" with whom South Korea shares common values.
"Today, 100 years after the 3.1 independence movement, Japan has changed from a militaristic aggressor of the past to a partner who shares the same universal values ​​as us." [South Korea] and Japan are cooperating on security and economic issues. "
Using South Korea's official name, Yoon said, "Trilateral cooperation between the Republic of Korea, the United States, and Japan is needed to overcome security crises, including North Korea's growing nuclear threat and the global political crisis." is more important than ever," he added.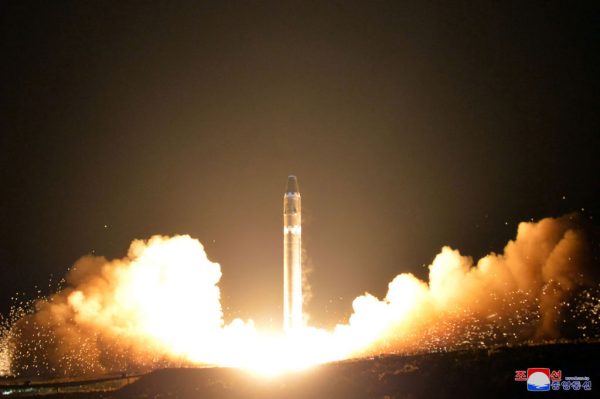 On February 19, the United States conducted joint aviation exercises with South Korea and Japan after North Korea launched an intercontinental ballistic missile and landed outside Japan's exclusive economic zone.
North Korea has long denounced joint US exercises on the Korean Peninsula as a "rehearsal for aggression," and the growing presence of US strategic assets in the region has pushed the security situation to an "extreme red line." " warns that it will push
"No hostility"
South Korea and the United States called on North Korea to denuclearize and return to diplomacy, but North Korea ignored what it called "hostile acts" from the United States and its allies.
US State Department spokesman Ned Price reiterated on Monday that the US has no animosity towards North Korea.
Mr Price said Washington had offered direct talks with North Korea "without preconditions" for more than a year, but North Korea rejected US diplomatic offers and responded only to provocations.
"Engaged in provocations again and again at unprecedented speed, including multiple tests of ICBM systems, other ballistic missiles, and other provocative activities that have threatened the peace and security of the Indo-Pacific region. North Korea, Price said, using an acronym for North Korea's official name, the Democratic People's Republic of Korea.
"While pointing out the threats facing us and our regional partners from these programs and dangerous provocations, we have made it clear that we have no animosity toward North Korea," he added. rice field.