Commentary
A recent trip to a local hairdresser has exposed tensions that are straining the bond of social cohesion and institutional trust in Australia today.
A talkative young beautician working at a salon in Western Australia paused to bend his aching arm before unleashing a torrent of dissatisfaction. She said her arm was killing her. She felt terrible and wanted to stay home in bed.
She didn't want a "jab", but gave in to continue working. She hated the frosty treatment she received at her local medical center. Her similarly hesitant sister accompanied her and was similarly sick 48 hours after their shot.
Just four or five days later, I met a distant undergraduate companion during my evening commute. I haven't seen him for over two years.
He seemed happy to see me knowing that I was teaching college students about the safe use of medicines for life. "What's happening at the neck of the forest," he asked. "And what's the story of these vaccines?"
He then talked about some of the unpleasant experiences that people in downtown offices endured after receiving the COVID-19 vaccine. One required hospitalization due to heart symptoms and the other lost the foetation.
"Influenza vaccines don't do this. Why are RNA vaccines still in use?" He asked.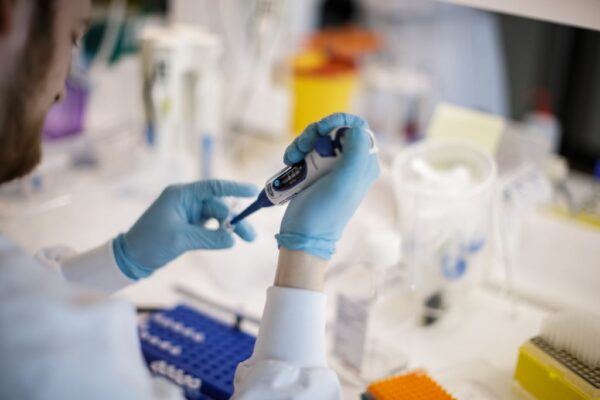 After 35 years of research at the university and teaching toxicology, the same question came to my mind many times.
The side effect profiles of the currently available COVID-19 vaccine have certainly lowered the standard of what we institutionally recognize as acceptable treatment-induced side effects in perfectly healthy people.
It's as if the toxicology handbook that has led the pharmaceutical innovation sector since the thalidomide disaster in the 1960s has been shredded and thrown into four winds.
People may be looking for me because the sign on the door of my office says "Poisonist lives", but from the trusted people in my expansion circle, COVID-19 I've heard a lot of nasty stories about the nasty experience after a shot.
Those with symptoms that suggest neurotoxicity or temporary disruption of major brain function are of particular concern.
Severe headaches that keep people in bed for days are not uncommon, but some report temporary visual impairment, hearing loss, and even difficulty in starting speech.
According to the classic toxicology handbook that I have relied on for a long time in my daily work, experimental drugs that induce obvious neurological symptoms such as severe headaches during the "Phase 1" test of healthy volunteers are quickly dumped. Must be sent to. Or at least go back to the Medicinal Chemistry Lab for structural redesign.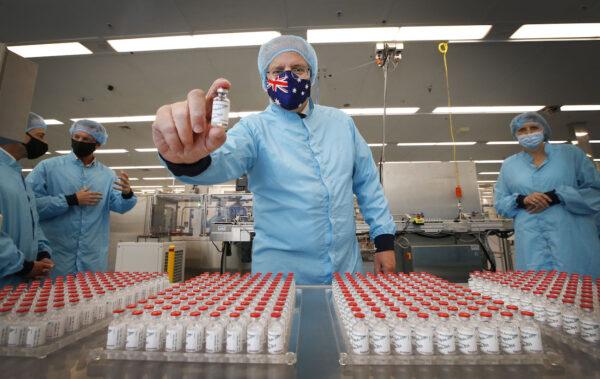 However, many thoughtful Australians are plagued by nihilistic thinking that has rapidly overwhelmed our public life during the COVID era. This outlook simply lacks the insight or willingness to participate in public debate about the possible harm that a rush-developed vaccine could have done to some unhappy people.
We Australians haven't done a good job of critical self-assessment, but we attended about 10 years ago while attending a major conference of the International Toxicology Association (IUTOX) in Seoul, South Korea. I remember a punchy conversation.
Of course, toxicology is a field of science related to understanding and minimizing the harmful effects of chemicals on humans and other species.
IUTOX is a major fascination for toxicologists around the world and discusses the scientific response to the complex challenges of modern economic activity that can expose humans and other species to thousands of synthetic chemicals. It is a global organization.
The highlight of my Seoul rally was the opportunity to represent Australia at the IUTOX General Assembly. It was held under conditions that mimicd formal procedures at global organizations such as the United Nations and WHO, and was attended by representatives from many domestic toxicology societies.
There were six chairs with the "Australia" sign on the table, but the other chairs, except for the one I occupied, had no painful representatives. At the same time, it was the most proud and most humiliating moment of my unobtrusive education.
During the agenda break, I wrote some textbooks that moaned the bookshelf in my office, with a personal list of global toxicology giants, science publications resembling a phone book. I approached from a person in the Midwest.
It was like a rural priest in a parish in the hinterland of Australia that the Pope approached while taking a selfie at St. Peter's Cathedral during his vacation in Rome.
"It's certainly a good thing for someone in IUTOX's down-under," he grunted. Why is toxicology not considered an important area in your country? What kind of country is Australia becoming? "
He didn't let me answer his question, but since the COVID era exposed a broader view of the institutionalized Australian indifference to the potential harm caused by forced vaccines, I Frequently revisited them.
Browsing the website of an Australian university for an hour or two makes it difficult to find a professor of toxicology, an undergraduate or school of toxicology, and even an institution that offers a bachelor's, master's, or doctoral degree in toxicology. Probably.
Many people suffering from the side effects of vaccines have come to a conclusion similar to the intuition of an elderly professor in the United States. In short, modern Australia is a country that invests very little scientific or clinical resources and intellectual energy to understand or mitigate the harm associated with human use of synthetic substances. Especially mRNA vaccines.
The views expressed in this article are those of the author and do not necessarily reflect the views of The Epoch Times.