Vanuatu's president dissolved the Pacific nation's parliament hours before a no-confidence motion was filed against Prime Minister Bob Rahman.
The latest incident follows a tumultuous few weeks for South Pacific democratic institutions already susceptible to Beijing.
On August 18, Vanuatu President Nikenike Vrobarab signed a notice dissolving parliament. The next election he was scheduled for 2024.
Prime Minister Rahman has come under pressure for months after trying to amend the constitution to extend terms from four to five years and allow foreigners to hold public office. There are many Chinese in this area.
However, Rahman was forced to shelve the proposed changes when opposition MPs did not attend parliament.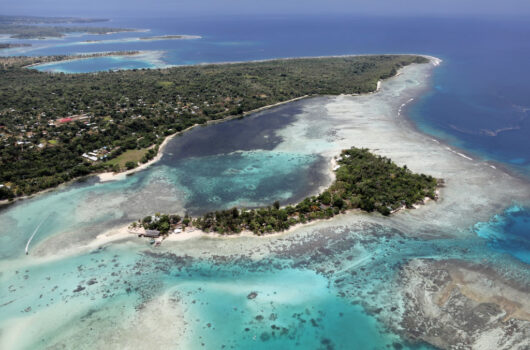 Then, on August 16, Rahman and his supporters staged a boycott to avoid a no-confidence vote.
Opposition leader Ralph Regenvanu said he would challenge the dissolution order in court, with 29 of the 51 members of parliament supporting a no-confidence vote, according to Reuters.
The majority of members who have called an extraordinary session to file a no-confidence motion will challenge the dissolution in court. https://t.co/RB7lR1RhG7

—Ralph Regenvanu (@RRegenvanu) August 18, 2022
Democracy under pressure
It has been a difficult month for democratic institutions in Kiribati, the Solomon Islands and Tonga.
Last week, three Tongan MPs were dismissed from parliament after the country's appeals court convicted them of bribing voters.
Meanwhile, Kiribati authorities tried to deport David Lambourn, an Australian judge who works in the High Courts of the Pacific.
Lambourn is also the husband of opposition leader Tessie Lambourn, who says he is under pressure to quit politics.
The judge said there was "strong circumstantial evidence" that Chinese policy was a determining factor in the government's role in deporting him.
"China would be very keen to keep this government in power," he said. Australian person newspaper. "It is clearly not in the best interest of this government to have a vocal, articulate and eloquent opposition leader."
Tessi Lambourne was critical of Kiribati's President Taneti Ma'amau's decision to switch ties from Taiwan to Beijing in 2019, along with the Solomon Islands.
Meanwhile, Solomon Islands Prime Minister Manase Sogavale is trying to postpone national elections due next year, citing cost issues. He argues that the country cannot afford to run the referendum and the Pacific Games at the same time.
A week earlier, Sogavare had forced the state broadcaster, the Solomon Islands Broadcasting Corporation, to self-censor content critical of his government.
All these Pacific nations have forged close ties with Beijing following a personal visit by China's Foreign Minister Wang Yi in May.