The Victorian Government will remove hospitality density restrictions, retail and workplace QR check-ins, but will maintain the requirements for indoor masks as the state begins to relax COVID-19 restrictions.
Prime Minister Daniel Andrews said Victoria would begin to "return to normal" in the coming weeks as the state witnessed a declining trend in the outbreak of Omicron.
"Shortly ago, we made it very clear that we would do everything we could to normalize the virus," he told reporters on February 17.
"This is exactly what we said we do. There are rules that aren't longer than necessary."
Under the new pandemic regulations, the density limit for one person per square meter in hospitality and recreational facilities will end from 6 pm on February 18.
People who go to retail stores, schools, or work no longer need to scan QR codes. However, this practice also applies to hospitality and entertainment customers, making sure they have been vaccinated twice.
In addition, the provincial government has replaced the obligation to conduct surveillance tests on key industries, including meat processing, and relaxed it to just recommendations to the industry.
It also removes the bubble requirement for hospital staff, frees foreign visitors from the hassle of obtaining permits, and reduces the hotel quarantine period for unvaccinated overseas travelers to seven days.
Meanwhile, the school will continue to conduct twice-weekly surveillance tests on students and staff as authorities plan to distribute an additional 24 million rapid antigen tests.
Victoria's Minister of Education James Merlino said the Ministry of Education will distribute an additional 60,000 air purifiers to public and low-cost non-public schools by June 1. Grants to improve ventilation.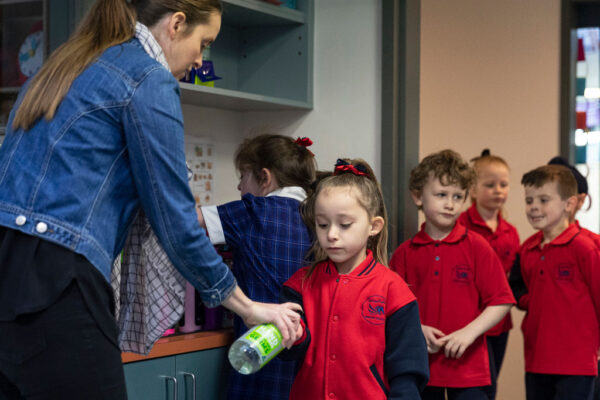 Nonetheless, the obligation to indoor masks will be maintained until at least February 25, as Health Minister Martin Foley assesses whether it is feasible to remove mask requirements at work.
He also considers whether the government can relax the recommendation that Victorian people work from home.
"Public health advice is very clear. It will take the next few days to see this trend continue steadily," Foley told reporters.
"With more data and further consultation over the next few weeks, we are confident that we will be able to put in place an arrangement to stick to."
The provincial government will meet with industry leaders on February 18 to discuss possible approaches for the public and private sectors to return to the office.
According to Paul Guerra, CEO of the Victorian Chamber of Commerce and Industry, Melbourne's CBD companies were eagerly looking forward to the return of office workers.
He requested a voucher stimulus scheme for the CBD business, in addition to home nominations and urgent removal of work from office mask requirements.
State opposition leader Matthew Guy has accused the government of intending to wait another week before announcing further changes.
"Especially in office environments, we remove these mask requirements. Do it today," he said.