The Victorian government has accused Prime Minister Scott Morrison of having a double standard in a strong statement made shortly after the announcement of the Federal COVID-19 Financial Assistance Package.
Under the joint federal and state support package, New South Wales people's disaster COVID-19 payments increased by $ 50 to $ 100 per week, depending on the number of hours lost due to the blockade.
"Everyone in Australia believes that the people of Sydney and New South Wales deserve all possible support to fight the second wave and the long blockade," said a Victorian government spokesman. .. Reportedly Said. "But Victorians are, of course, tired of having to ask for scrap of all the support from the federal government.
A spokesman added that their government felt they had to rely on providing revenue support ashamed of the federal government during the blockade last month.
"We shouldn't face a crisis in Sydney for the prime minister to take action, but we see the same double standard many times," a spokesman said. "His job is not to be the Prime Minister of New South Wales."
Treasury Secretary Josh Frydenberg denied Victoria's accusations that New South Wales outperformed Victoria, and said the government was "moody and childish" in politics.
"The facts tell a very clear story. What we provided to NSW in the first two weeks of the blockade was exactly what Victoria received." Frydenberg said ABC radio.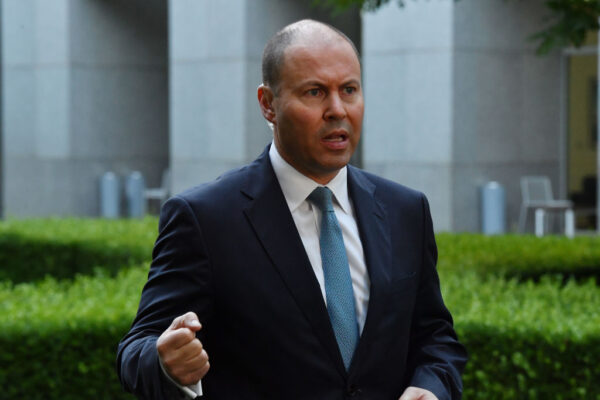 When Victoria entered a long-term blockade last year, he said, he received per capita financial support under a jobkeeper compared to what New South Wales would receive.
"NSW has undergone an extended blockade and we are now in its fourth week … Victoria's blockade [from May] I've been there for two weeks, so the actual support is of a different nature, "Frydenberg said.
It was also pointed out that the state of Victoria rejected the federal government's offer to split the cost of the financial support package into 50-50. This is what New South Wales has agreed to.
The prime minister also dismissed the accusation, saying that the federal government provided the state with $ 300 million in aid "without request" for months during last year's extended blockade.
"NSW is now in the fourth week of the blockade, which means the challenges are escalating." Morrison told Nine.. "What I announced yesterday is exactly what all other states and territories get in the four weeks of the blockade."
However, a Victorian spokesman said the NSW would have been supported earlier if the federal government had been working on the framework during the two-week blockade.
"If they had bothered to think about this and work with Victoria at the time, they would already have a working framework in place when NSW was blocked, and more people needed it before. It would have been supported, "said a spokesman. ..