Australia's Energy Market Operator (AEMO) warns that Victoria is facing a winter gas shortage and is at risk of putting the domestic energy market in a new crisis.
On the night of July 18, AEMO issued an industry letter warning about the risks of reductions during peak demand.
The letter points out that supply levels at Victoria's ionagas storage facilities have fallen to record lows due to high demand within the state's price limits, and that AEMO will intervene as needed. did.
"AEMO has determined that the market or operational response may prove inadequate to mitigate the threat," the market operator reported. Age..
"AEMO is considering all other possible options before intervening."
The Iona Plant is the largest independent provider of storage services for the gas market on the east coast of Australia.
Currently, Victoria has set a price limit of $ 40 ($ 27.37) per gigajoules on gas. This will allow New South Wales and Queensland to secure more gas from the Iona Plant and reduce the gas supply stored in the facility.
AEMO predicted that gas storage would drop to a record low of 6 petajoules by early August. This is a level that can threaten the supply capacity of the gas market on the east coast of Victoria.
Regulators may reportly intervene to limit the amount of gas taken from the iona plant.
Increased gas demand in cold weather and due to coal-fired power plant shutdowns
Lochard Energy, which owns Iona, said gas demand increased due to the cold weather and "unplanned coal-fired power plant shutdowns."
"It is true that on the East Coast, gas supplies and peak winter capacities are becoming increasingly tight." Rochard said In the statement.
"This year, due to unplanned coal-fired power plant shutdowns and particularly cold winter weather, Iona customers began recovering large amounts of gas from storage faster than usual."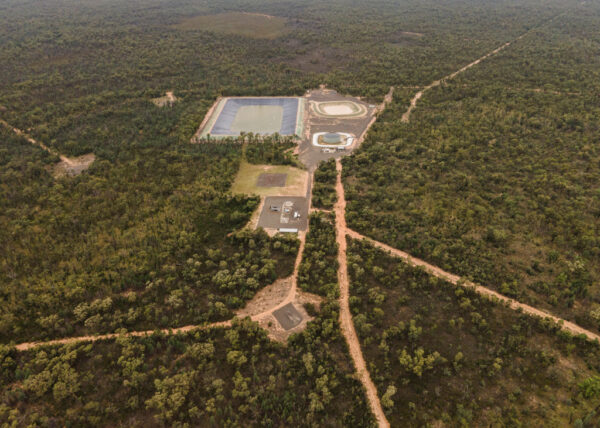 The latest warning comes after AEMO temporarily shuts down the east coast energy market at risk of a power outage.
Meanwhile, opposition leader Matthew Guy has criticized the Victorian Labor government for the imminent gas shortage.
"Victorian people decide whether to heat or eat," Guy said.
"It shouldn't be a choice people have to make, but it's when the Labor government bans exploration.
"This is an alternative. Allow, investigate, and open up to allow more gas for people to afford to warm their homes."
On the Victoria State Government side, Deputy Prime Minister Jacinta Allan acknowledged increasing pressure on the energy network. However, she said the state is a pure gas exporter and AEMO has sufficient supply to meet its needs in Victoria.
"The Energy Minister will continue to work closely with AEMO and gas operators to ensure that the supply to Victoria is adequate," she said.