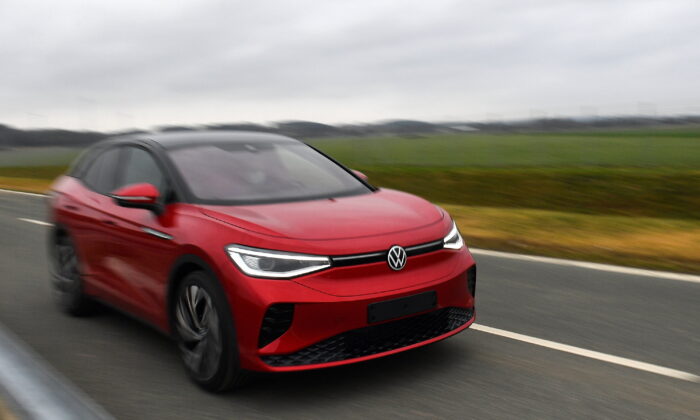 Electric Volkswagen ID.5 car under test drive in Zwickau, Germany, January 27, 2022. (MatthiasRietschel / Reuters)
Berlin-Volkswagen said on Friday that the supply of wire harnesses from Ukraine was cut off, delaying the launch of the ID.5 electric vehicle by one month until the first week of May.
According to a letter to dealers seen by the car publication Automobilwoche, which first reported the news, the shortage of supply prevented automakers from producing enough exhibits and demonstration cars for all sales partners. Meaning that.
"To ensure that all partners are treated equally, vehicles already at the destination station have not yet been delivered," said a letter issued by Automobilwoche.
"We will partially redistribute the exhibited vehicles so that all agents can use the vehicles nationwide."
ID.5 is produced at Volkswagen's Zwickau plant and was temporarily suspended due to a supply bottleneck due to the Ukrainian War, but will resume next week.