The Australian Productivity Commission (PC) has warned that customers across the country could be hit if the federal government does not handle industrial relations reform correctly.
in a five-year productivity study reportPC said clever changes to multi-sector bargaining and other industrial relations reforms could encourage cooperation among smaller firms and ensure higher wages for employees.
However, the Commission said the outcome would depend on the design features of the reform.
The report says the federal government will introduce new changes to multi-employer bargaining rules after the Jobs and Skills Summit in September that will allow small business workers to band together under similar workplace conditions. It was announced after alluding.
Multi-employer bargaining occurs when two or more employers agree to negotiate an employment contract with a worker. However, this practice is generally not legal under current Australian law.
Workers covered by multi-employer contracts may go on strike at the same time to demand better working conditions, raising concerns that levels of industrial industrial conduct will increase.
Labor unions have pushed for multi-employer bargaining into law, but business groups have so far opposed the idea.
Potential Consequences of Poor Reform
In its report, PC warns that poorly designed changes to multi-employer bargaining rules can hurt productivity. In addition, companies may collude to increase the prices of their goods and services.
However, the commission acknowledged that well-designed changes would facilitate negotiations between small businesses, as they could join forces and share costs.
Meanwhile, Sally McManus, secretary of the Australian Trade Union Council, criticized the PC's report, saying it was a "politicized relic" of the former coalition government tasked with attacking workers' rights. .
"They don't know how wage negotiations work, they don't consult, they ignore international inquiries. There is no credibility," McManus said.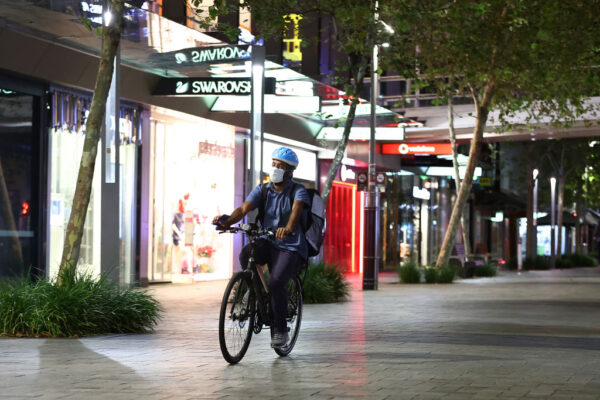 Nonetheless, some business groups shared similar views with the PC on multi-sector negotiations.
"Nobody wants to go back to the uncertainty and chaos of a work relationship system that fuels conflict and strike behavior and undermines productivity. It's bad for workers, bad for consumers and bad for businesses." said Business Council Chief Executive Jennifer Westacott.
"The best way to raise wages is to revitalize negotiations at the corporate level to boost productivity," she said.
On a separate topic, the report is used by the Fair Labor Commission to assess whether employees are doing better under their employment contracts in order for governments to improve the efficiency of corporate bargaining systems. I suggested limiting the overall test to be better.
Concerns were also raised that classifying gig workers as employees would lose significant benefits to worker efficiency and flexibility.
"Many platform-based professions are a direct extension of existing independent contractual arrangements and can come with relatively high wages." report Said.