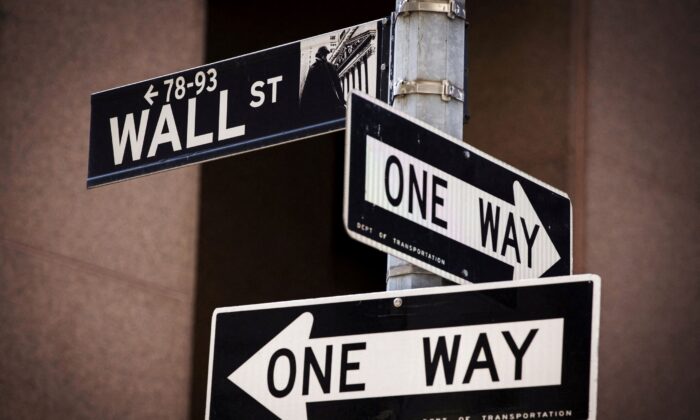 On August 24, 2015, you will see a "Wall Street" sign above the two "one-way" signs in New York. (Lucas Jackson / Reuters)
Technology stocks rose the U.S. stock index at the opening Thursday after a sharp fall in the previous session, and investors scrutinized a meeting of Western leaders as the Ukraine crisis entered its second month. I tracked it.
The Dow Jones Industrial Average rose 48.31 points (0.14%) to 34,406.81 in the open. The S & P 500 rose 13.74 points (0.31%) at 4,469.98 and the Nasdaq Composite rose 78.72 points (0.57%) at the opening bell to 14,001.32.