The UK government has stressed that it is "not mandatory" to wear a mask when sick, but that was "long-standing advice" from health officials.
This is what Professor Susan Hopkins, the UK Health Security Agency's (UKHSA) Chief Medical Advisor, said on January 2nd that adults should "wear a face covering" if they feel sick and have to leave the house. After giving advice that it should.
UKHSA circulated this advice this week to combat high levels of influenza, COVID-19 and invasive Strep A disease.
Transportation Secretary Mark Harper also said it was "wise" to travel if he did.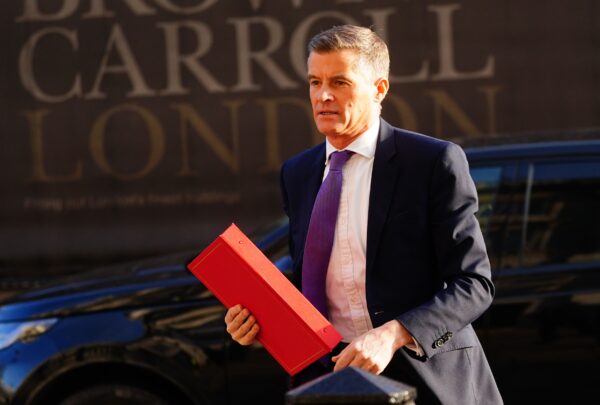 A spokesman for Prime Minister Rishi Sunak, when asked for the government's opinion on UKHSA's guidance, said on 3 January: I think it's pretty old advice.
"It remains health advice to the public, not obligation. People need judgment. Certainly people will continue to use their common sense, having dealt with this type of infection for a long time."
Asked whether wearing a face covering if battling a cold was indeed "long-standing" advice, a spokesperson replied: What you will see is that when people are sick, they are encouraged to stay at home.
"Obviously people can choose to wear masks if they want. It's advice from UKHSA, not telling you what to do."
Asked if the prime minister would consider wearing a mask when he doesn't feel well, a spokesman said Sunak hadn't asked.
"I think it depends on individual circumstances," a spokesperson told reporters.
"A smart thing to do"
When asked if he would wear a mask if he contracted COVID-19, Transportation Secretary Harper told LBC Radio: The wisest thing to do in fact is not to go outside and spread it.It is very wise to go out and obviously wear a mask if you are sick.
"But we are now managing these diseases through vaccination. People should be vaccinated against COVID and they should also be vaccinated against the flu. was seen."
The UK follows a long list of other countries taking precautionary measures in response to a rise in COVID-19 cases in China shortly after the Communist government abruptly lifted strict zero COVID restrictions last month.
In the first 20 days of December, 248 million people may have been infected in China, according to an internal meeting memo of China's top health authority that was leaked online. The figure undercuts the official COVID-19 data and death toll so far, and international experts say it is disproportionate to the true scale of the outbreak.
The United States, Italy, Spain, France, Australia and Canada have followed in the footsteps of China's neighbors and regions such as India, Malaysia, Japan and Taiwan to adopt entry restrictions on arrivals from China.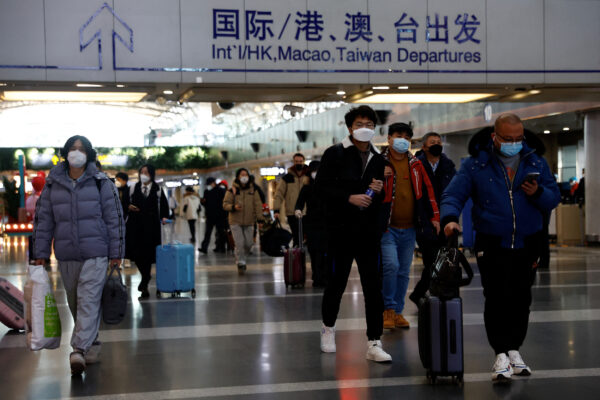 Monitoring new variants
The new measures, announced by UK Health Secretary Steve Barclay on 30 December, will require people heading to the UK from mainland China to be tested at least two days before departure from 5 January.
Additionally, UKHSA will begin new surveillance measures on 8 January, with samples of passengers arriving from China being tested for COVID-19 upon arrival.
However, Harper said people who tested positive upon arrival do not need to be quarantined.
"What we do is collect that information for surveillance purposes," he said, adding that "our policy on arrivals from China is largely based on information that the Chinese government has not shared with the international community." to collect," he added.
Mr Harper said: That is why we are taking this temporary precaution as China opens its borders. "
He said it was a "very sensible and balanced proposal" to help keep the British people safe, and that it would not limit how they could operate.
The Department of Health and Human Services (DHSC) said passengers "will not be allowed to board" from China to the UK without proof of negative test results.
However, in a separate statement, a DHSC spokesperson confirmed that testing upon arrival in England was "optional".
she said: However, testing is optional and can be declined if desired. "
Downing Street said the government would "soon" set out full details on new rules for travelers entering the UK from mainland China or Hong Kong.
PA Media contributed to this report.