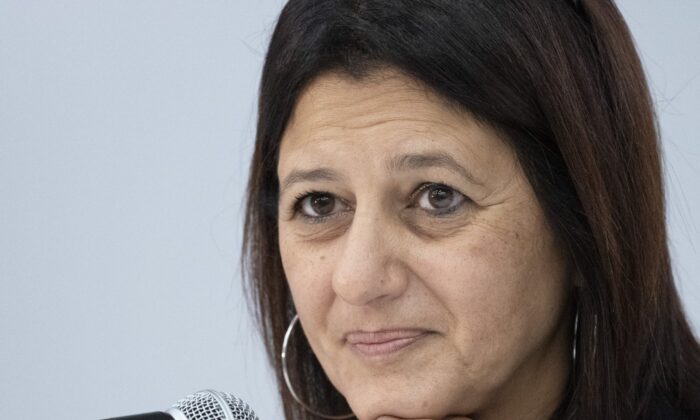 Coroner Géhane Kamel, Que, October 5, 2021. Commented at a press conference at Trois-Rivières. (The Canadian Press / Ryan Remiorz)
The head of the West Montreal Community Health Authority will resign at the end of his July mission following a disgusting report from a Quebec coroner.
Health officials announced in a news release about Lynne McVey.
McBay was one of the only people in a report released Monday whose early actions on the COVID-19 pandemic were selected for criticism by coroner Jehane Camel.
Kamel's cause of death hearing investigated 53 deaths from long-term care at the start of the COVID-19 pandemic, including 47 at Herron, a private care facility in the Montreal region.
Coroners criticized the community health authorities' management team for taking over Heron, noting that most of the deaths at the facility occurred after the facility took over control.
It was "shameful" for McBay to criticize Heron Care Home's decision to transfer residents to hospitals early in the pandemic, Camel said.
Local health officials say their management team is working to implement the recommendations in Kamel's report.