Last year, an offer to settle a defamation lawsuit between Mark McGowan and Clive Palmer was rejected by the billionaire, the court said.
Federal Court Judge Michael Lee is set to decide the costs arising from the trial after it was discovered that Palmer and Western Australia's prime minister had defamed each other.
A ruling is expected on Thursday after both parties argued that they should primarily bear their own costs.
Judge Lee last week responded to a series of defamatory public statements that disputed Western Australia's response to COVID-19 in 2020 and claims for damages related to one of Palmer's mining projects. I discovered that the man did not have a valid defense either.
He ordered Palmer to pay McGowan $20,000, and McGowan was instructed to pay a Queensland businessman $5,000.
The judge noted that there was a "clear imbalance" between the amount of damages awarded and the substantial costs of legal proceedings for both Palmer and Washington taxpayers.
On Thursday, Judge Lee revealed that McGowan's attorneys offered to settle the proceedings late last year.
Acknowledging that "both parties have gone too far" and that it is unlikely they will win outright, he suggested that both parties should bear the costs and stop the case.
This proposal was rejected by Palmer.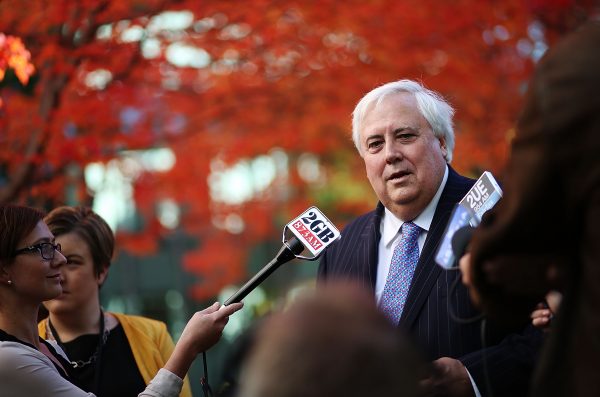 His attorney, Barry Dean, said the offer was made late in the proceedings and would deprive his client of court evidence.
"The important point is that my client ultimately succeeded in his case," Dean said in court.
"(He) has the right to say that he was awarded damages in excess of nominal damages … In my filing, such a finding from the federal court is material."
McGowan's attorney, Bret Walker SC, said the argument was "absurd."
"Having no deterrent to resolve cases is very beneficial to society and the administration of justice," Walker said.
Judge Lee agreed that this offer should be an important consideration when determining the apportionment of costs.
"One tried to fix the problem, the other didn't.
The judge acknowledged that it was Palmer who initiated the lawsuit, and McGowan's cross-claims were mostly defensive in nature.
Palmer sued the Premier of Western Australia in 2020, claiming that the Prime Minister's public comments (including calling him an "enemy of the state") damaged his reputation.
Judge Lee found that while the insults to Palmer could not be considered frivolous, they ultimately did little damage to his reputation.
Palmer's attack on McGowan, on the other hand, probably only increased the premier's reputation and popularity within his home state, the judge said.
Judge Lee expressed dissatisfaction that this issue occupied so much of the Court's time and resources.
"This match didn't deserve a candle," he said.