Hundreds of Western Australians gathered outside the Western Australian Department of Health on Friday to protest the state's decision to require healthcare workers to be vaccinated with COVID-19.
The instructions issued last month are intended for staff who provide services for health, medical care, nursing, pathology, pharmaceuticals, and social welfare, in addition to administrative, security, and other ancillary services. Violations can result in fines of up to $ 20,000.
According to the marked white shirts adorned by some members of the crowd, the individuals present spanned from healthcare to construction and mining.
The nurse told The Epoch Times that he believed that the decision to have staff receive jabs violated medical principles.
"It's compulsory," she said. "One of the foundations of health care is that you need to agree to care. You can't force someone to be treated with a remedy. It's different from health care."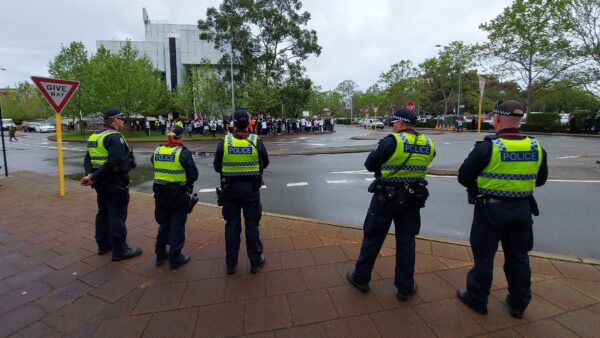 The nurse said she was concerned about the lack of evidence of long-term safety of the vaccines, given that not all available vaccines have completed clinical trials.
"That's what we all are willing to lose. All these professionals are willing to give up years of work. Look at the numbers on everyone's shirts for 15, 17, 20 years. "She said. "I'm overwhelmed by losing my job, but I'm not forced to take experimental drugs."
Western Australia is currently experiencing a shortage of medical staff. This will be exacerbated if the staff refuses to comply with their obligations.
Protesters were joined by non-medical staff, and one construction worker was concerned that the mission could ultimately cover other industries.
"I'm not an anti-vaccine, I'm an anti-anti-drug," he told The Epoch Times. "I'm here mainly because I'm worried about losing my job and what's happening to the nurses. If we don't stand up to each other, they'll come for you. When, no one will stand behind you. "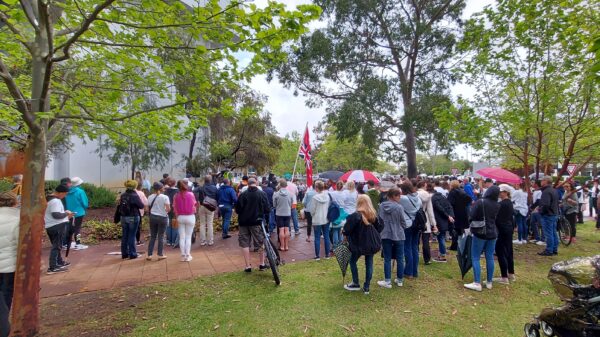 A group of about 20 members of the "Provax" and "Antifascist" movements also participated in the demonstration. A spokeswoman for this group said she should be vaccinated compulsorily given the severity of the virus-induced epidemic.
"We have to do everything we can to save people's lives," she said. "If that means a blockade and makes the workplace safer, I think it also includes vaccination."
A spokeswoman, a member of the left-wing anti-capitalist group "Socialist Alternative," claimed that there were fascists in the crowd "related to the proud boy Avi Yemini," the majority of whom were conspirators.
She also said she didn't think the demonstrator should be allowed to protest the vaccine obligations because it promoted "selfish and anti-human thinking."
Merchants who did not participate in the protest said they thought the protest should be allowed and that delegation might be needed to ensure the safety of Australians against the pandemic.
"We need freedom of speech," he added. "If you want to get out of this, vaccination may be the way to go. Sure, it may not be the completely most moral way to do things, but in the end it's probably That's the way it has to be done. "
Another passerby said he upheld the people's own decisions.
"I think it should be your own choice," he told the Epoch Times. "I think humanity should work together to protect each other. I'm not saying" I have to do this "but not" I have to do this ". "