Western Australia's Liberal Party and National Party have formed a formal alliance as a new opposition to WA's recently elected Labor Party.
It was the first time in Washington's election history that the Liberal Party outperformed the Liberal Party's voting preference, as the Liberal Party gained only two seats, less than the four seats of the National Party, in a catastrophic defeat in the Washington elections.
In contrast, the Labor Party under Mark Magawan secured an overwhelming presence in the Legislative Assembly with an unprecedented victory of 53 out of 59 seats.
National Party leader Mia Davies and recently elected liberal leader David Honey signed an agreement on April 19, with Davis serving as opposition leader and Honey contributing to the state's development and energy portfolio.
Davis emphasized the importance of partnerships in ensuring that workers' decisions are in line with state interests.
"This agreement forms the basis of our commitment to work together so that we can undertake the task of seeking clarification from the Labor government on behalf of everyone in Western Australia," said Davis. I am.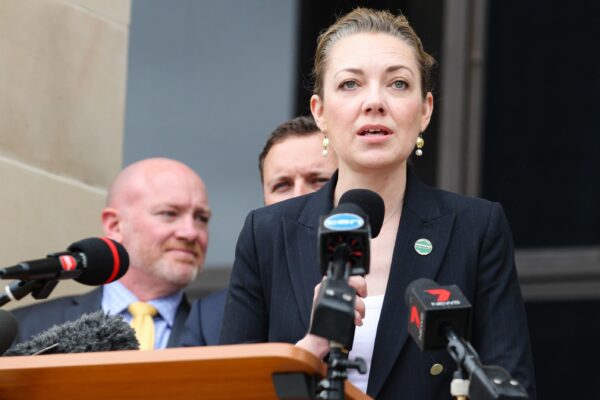 Mr Honey also said incumbents need strong opposition to ensure proper checks and balance and prevent the party from abusing its dominant position.
"This alliance is important to hold the Labor McGowan government responsible for action over the next four years and not to be arrogant for the majority of Congress," Honey added.
This is not the first time the Liberal Party and the National Party have signed an alliance. They also formed an alliance between 2008 and 2017. However, they separated during the first term of McGowan's Labor administration.
The opposition of the Liberal National Party has hopes beyond this term, aiming to challenge the Labor Party in the next general election.
"We are confident that this active cooperation between Liberal and Nationals WA will be even stronger in the next four years and that our joint efforts towards the 2025 state elections will be very effective. "Honey said.
The alliance also announced its intention to restore regional loyalty. This is a long-term state government plan to develop the WA region, originally formulated by the Nationalist Party.
The National Party has previously criticized the Labor Party for voting against motions in favor of local investment programs.
"We agree that after four years of misuse and manipulation by the Labor government, we need to restore and rejuvenate local loyalty," said Davis.
AAP contributed to this report.