Commentary
Advertising, hype, lobbying, direct mail, corporate affairs, media training, and problem management are all outbreaks at Australian universities, and I'm more guilty than anyone else. Bless me, Father. Because I also "rotated".
I should have known it very well. You see, in another life, I imagined an up-and-coming investigative journalist. As long as I'm devoted to journalism, I can say I was a skeptic. I wrote about a healthy contractor who didn't get the job done, a "fake" doctor, and an insurance company that avoided paying insurance claims.
I wrote about a scammer who preys on seniors and a malicious realtor who made a ridiculous claim to sell a timeshare property, which is my favorite topic.
One holiday I called all Traveller's Checks in Sydney. (Remember Traveller's Checks?) I pretended to have lost my check and asked for it to be replaced immediately.
All Traveller's Check providers advertised to replace lost checks immediately. But on that holiday, only American Express fulfilled that promise. One famous company didn't bother to answer the phone, but another company told me to call back the next day. It's not surprising that American Express dominated the Traveller's Check business with such a high level of customer service.
Naive observers may think that "customer service" also needs to determine the status of the university. Institutions that best meet the needs of students need to prosper. Others should die. Someday this will be true, but not yet.
Spin, exaggeration, or lie?
The higher education student market remains relatively unsophisticated. Students are appealing for recognized fame, league table rankings, locations, friend opinions, and spins of "learn for life," "university for the real world," and "leader of tomorrow today." Choose a university.
What do these slogans mean? It's not a thing. As Goethe states in Faust, "Words are very useful when an idea fails."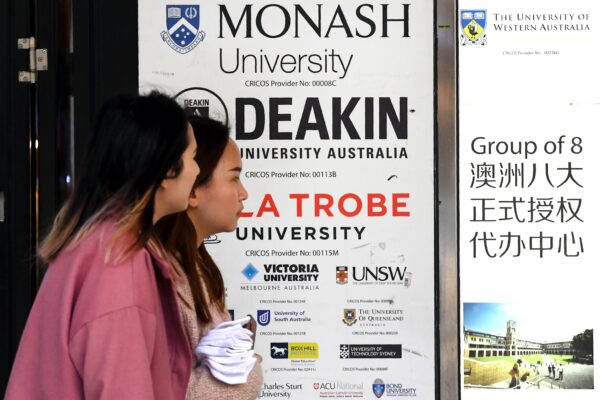 It's only a matter of time before Crusader journalists begin to watch carefully for spins and hype from college. They may be surprised at what they find.
I was reading the local newspaper The Straits Times in Singapore. There were ads on page 4 posted by three different Australian universities. Claiming to own each, I quote "Australia's Best Business School". I think the editorial staff found it interesting to juxtapose these ads. Another example of why Asian politeness and susceptibility should never be confused.
Claiming to be "number one" is just puffy. However, some Australian university claims transcend the boundaries of puffery and deception.
Universities with disastrous employment records regularly market their courses as a good preparation for their careers. Third World student accommodation is advertised as "comfortable" or, in the worst case, "quaint". Technical courses such as radio and television are often taught on outdated equipment, but no one warns students.
Even the league table can be operated. There are hundreds of potential performance indicators. All colleges should be able to find a measure that their institution is shining (cleanest toilets, best parking, use your imagination).
Many universities exaggerate admission requirements to make them look more selective than they really are. For some courses, nearly half of successful applicants do not meet the advertised admission requirements.
What about students?
This is very unfair. Students with internal knowledge know that admission is admitted even though they do not meet the advertised standards. In contrast, parents and school counselors who are new to college may be discouraged from applying because they believe that published admission requirements exclude them.
Unfortunately, accountability time is just around the corner. A student who was told that he did not meet the health course but met the professional registration requirements sued the university for misrepresentation and won. This may just be the beginning of a trend towards increased accountability. The next night, the university will be asked to justify their claim.
Don't get me wrong. I do not oppose publicity or public relations. Marketing and advertising are important ways to educate the general public. The more information they have available, the more sophisticated the student consumer will be.
College guides and league tables are a way to create educated consumers who can make informed choices despite many flaws and exaggerations. It would be wrong to try to curb college promotional machines. All we have to do is make them more honest.
It is worth thinking about the ethical code for university promotion. This norm does not have to be elaborate and philosophical, but it does need to include a commitment to deal fairly and honestly with the general public. Universities should avoid misleading and exaggerated claims and be careful not to damage the reputation of other institutions. Finally, university public relations should be sensitive to the needs and values ​​of applicants from a non-traditional background.
Students and their parents need fair, honest, and accurate information about the university. It's up to the people working at the university to make sure they get it.
The views expressed in this article are those of the author and do not necessarily reflect the views of The Epoch Times.