Commentary
UK Conservative Party likely-to-be Liz Truss has pledged to cut 350 wakeful jobs from civil servants, saying such jobs "will be distracted from realizing the priorities of the British people." It is a distraction," he claims.
Much more time is needed to rid the Australian government of ideologies that run counter to public priorities. Over the past few decades, our entire public service has been hijacked by a tsunami of women. Among them are many who are adamant about promoting policies that favor women at the expense of men.
Numbers are abnormal. There are now women in 67 percent of Prime Ministers and Cabinets, 70 percent of Health and Social Services, 68 percent of Attorney Generals, 62 percent of Education and Employment, 59 percent of Diplomacy and Trade, and 51 percent of Finance and Finance. percent finance. Overall, 31 out of 96 government agencies have 70% or more women.
These people make our government policies, decide how we spend our money, decide what matters and what doesn't. Women's business is always on the agenda. It is not surprising that both federal and state governments have "women ministers" while men's issues are ignored.
Federal bureaucrats aren't the only ones wielding power. Last month, the Australian Capital Territory (ACT) government announced it was requiring a successful bid to build a new school in order to have a 100% female management team on site. We are talking about the construction industry where women make up only 12% of her workforce. However, Canberra's construction companies are now expected to come up with a bunch of all-female bosses to run the construction sites due to government contracts that keep the big companies in business.
feminist push from the top
Of course, it's an ACT that seems to be ruled by a feminist bureaucracy. But it was shocking to track how successive federal governments bowed to feminist pressure and allowed women to run their shows.
It all comes as no surprise from former Prime Minister Gaff Whitlam, who proudly introduced aggressive discrimination to ensure more women were recruited into the then male-dominated Australian Public Service (APS). started. Suddenly, public service job descriptions required a "proven commitment to feminism."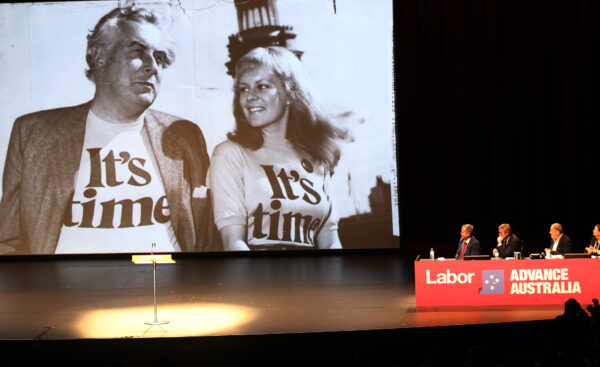 An American who joined them at the time, Hester Eisenstein, described "a very traditional looking male bureaucrat in a pinstriped suit and conservative tie reading out the credentials of a female candidate. , happily wrote about the spectacle seriously discussing each claim…a commitment to genuine feminism."
The old boys have overthrown and ushered in a new feminist era, with half of federal civil servants being women by 2001. Despite varying politicians' enthusiasm for matrilineal government, it has gained momentum over the past three decades, allowing for a constant takeover of women to be plotted.
John Howard made an effort to stem the tide by announcing that with the APS reaching a female majority, it would no longer be considered a disadvantaged group.
However, Malcolm Turnbull's government allowed women to continue the long march through these government agencies. As just one example, his government strategy aimed at increasing the number of women on public service boards.In just five years, most members of the APS board were women.
bias adoption
Similarly, women are being continuously recruited to replace men across public service, and women now occupy the majority of both managerial and senior management positions.
At nearly every level of APS, including executives, more women than men are hired, and women are disproportionately promoted. They now do most of Plum's work. That's no surprise.
The very senior-ranked SES 3 still makes up 73% of the males, but this endangered top dog must be feeling the female reserves snapping soon.
So how do bureaucrats explain the embarrassing lack of gender diversity in the country's public services?
Basically they're just pretending it's not happening. One of the rare exceptions was in 2018, when Public Service Vice-Chairman Jenet Connell admitted that 60% of APS in women was the result of "such positive prejudices against women" that put young men at a disadvantage. He admitted that he complained that he was in a bad position.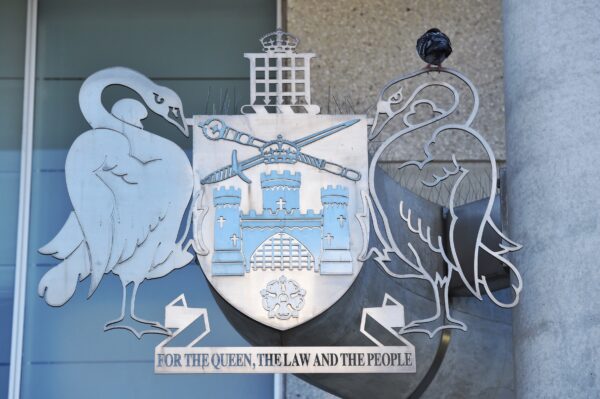 She referred to a well-known APS study of blind recruitment. The study found that when gender references were removed from job applications, far more men went through the blind process. This is evidence of APS's strong prejudice against men.
But instead of suggesting that blind recruitment should become the norm, the commissioner simply stated that the results were "interesting, so we'll see."
women's world
Reading this outpouring of crowd praise for gender diversity gives me a headache. Like weeds dosed with Roundup, male civil servants are being systematically eliminated.
It's actually far from a joke. It might not matter if these female civil servants were simply doing their jobs rather than using their positions to promote injustice against men and boys.
But every day we see examples of biased policies that favor women.
As discrimination in Canberra's construction industry makes clear, Femoks are no longer content to use their numbers to distort government policy. They push their ideology out into the wider world and force everyone else to follow their gender dictates.
That wide world is not limited to Australia. The Department of Foreign Affairs and Trade (DFAT) (59% women) has made "gender equality and women's empowerment a priority in Australia's foreign policy, economic diplomacy and development programmes".
Since 2014, the policy has required "80% of all Australian foreign aid, regardless of purpose, to work effectively in promoting gender equality". This means, for example, prioritizing the maintenance of schools, but targeting only girls, and teaching business and vocational skills only to women. .
A better world for women. Even if men and boys fall further behind.
Views expressed in this article are those of the author and do not necessarily reflect those of The Epoch Times.