The ability to own your own home is at the heart of Australia's lifestyle.
Saving deposits and repayment of mortgages is the greatest sign of independence and personal responsibility in our society.
But Victorian Prime Minister Dan Andrews recently Said The Guardian said that "Australia's great dream" of owning a home was not so important to young Australians.
These statements come in the aftermath of his government's proposal to introduce taxes to fund the social housing that was subsequently revoked.
Premier does not provide any findings or data to support this claim. Instead, he quotes a personal anecdote from talking to his "children and their friends."
He states: "They're probably more focused on living where they want to live, and ownership isn't that big. They're willing to rent in safe terms."
This lacks context. A more legitimate claim is that young people want a home, but they cannot because of barriers to entry into the real estate market, which they do not control.
Note that the Institute of Public Affairs (IPA) conducted a survey in 2016 and found that only 2% of young Australians said they did not want to own their own home.
Still, it is true that youth homes have been declining in recent decades due to barriers to entry into the real estate market.
What the Prime Minister did not mention, for example, was that the median home price in his hometown of Melbourne has risen by more than 35 percent since 2019.
To make matters worse, a 2022 report by the Institute for Urban Reform, entitled "Affordable Demographic International Homes," states that Melbourne is now the fifth most affordable place to buy homes in the world. I found out that there is.
This helps to understand why young people in Victoria are reluctantly staying home with their parents and splitting rent with their peers.
In fact, the Prime Minister should be aware that this trend is not new nationwide.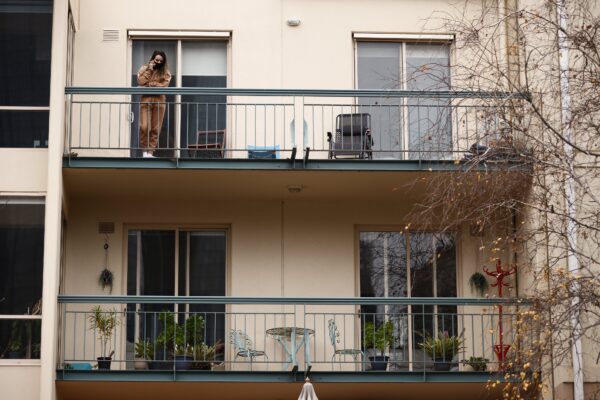 Australian Bureau of Statistics data show that youth home ownership has been steadily declining over the last three decades.
Home ownership in the 25-34 age group decreased from 52% in the 1970s to 37% in 2016. These numbers are absolutely alarming.
You can see that the average income is not keeping up with the rise in real estate prices.
Home ownership should be seen as an existential issue for the future of Australian free market companies.
Owning a house gives us a material and moral interest in what is in front of us.
It brings with us the desire to protect the surroundings of our community. This helps to embrace the opportunity to respond to collective decision-making at the hierarchy and council levels.
It helps us understand the virtues of private property.
Remember that for most of humanity's journey, people had to live under what is now called serfdom.
This meant that most peasants and those who tended to be peasants were allowed to work and live in vast lands that were considered to be the property of the ruling class elite.
The Industrial Revolution gradually changed that. It ultimately led to the emergence of a society with much easier upward social mobility.
Sir Robert Menzies, our longest-serving prime minister, said, "… the home is the foundation of sanity and drinking, an essential condition of continuity, and its health determines the health of society as a whole." Insisted.
Menzies publicly advocated home ownership as a breakwater against communism for the first 20 years.
He believed that ambitious Australians focused on mortgage repayments were unlikely to revolutionize the world for ideological reasons.
Undoubtedly, Australia should continue to be a place to inspire all aspiring young individuals to own a home.
What we are seeing now is less mobility than higher mobility.
Given how important home ownership is to Australia's lifestyle, Prime Minister Andrews should focus on removing barriers that make it difficult for young Victorians to own their first home. ..
If that isn't enough, Victorian people, young and old, will be given a great reason to consider another prime minister in the next poll.
The views expressed in this article are those of the author and do not necessarily reflect the views of The Epoch Times.